< Only Jon icon I own. Anyway...
So I want to the Rally to Restore Sanity yesterday. It was fun, to a point. Apparently no one thought to let the DC Metro know that 250,000 people were planning on coming to this thing...so transportation being a bitch made it so I was late to the party. :(
Here are some pictures: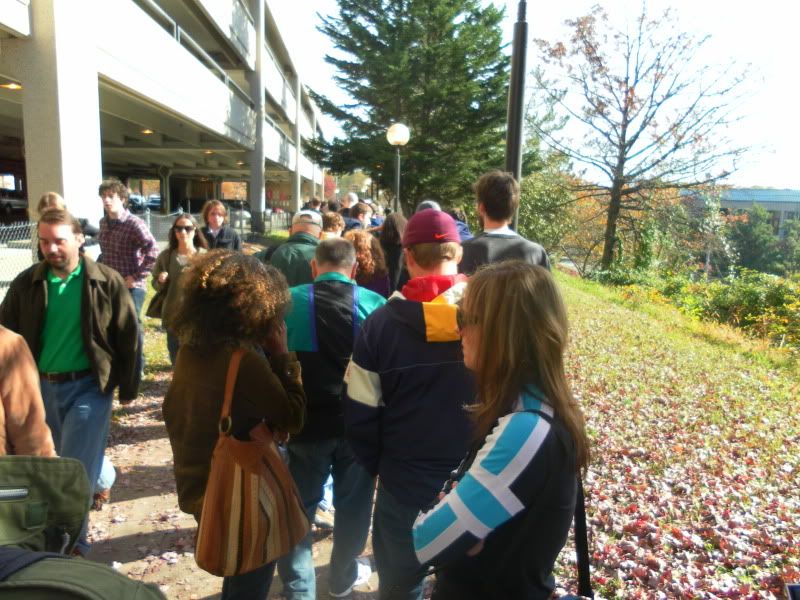 This was the line to get to the Metro. If you want perspective, that building in the distance is the ENTRANCE to the Metro. It was then I knew there was no fucking way I'd get to DC on time,and I got to the Metro two hours early (it takes 45 min on the train to get there, so yeah.).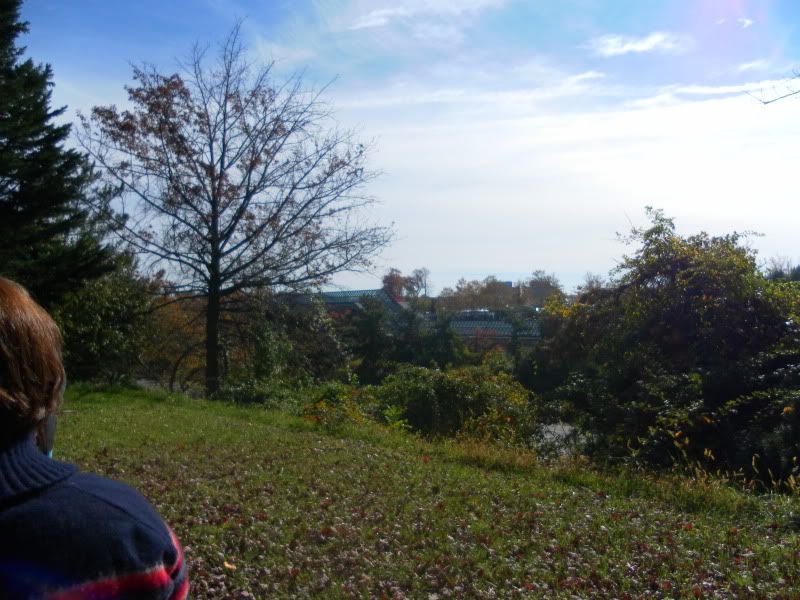 Again, that is the ENTRANCE to the metro building from where I stood. It was a long wait, but I met a Canadian from Vancouver so we talked about hockey for while, so that made it fun.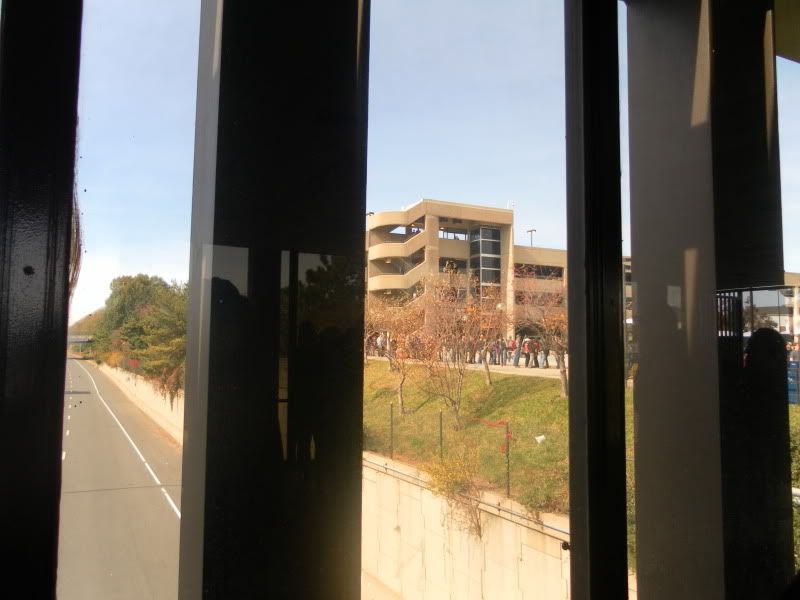 I'm still in line, but at the building this time, and the line is still long.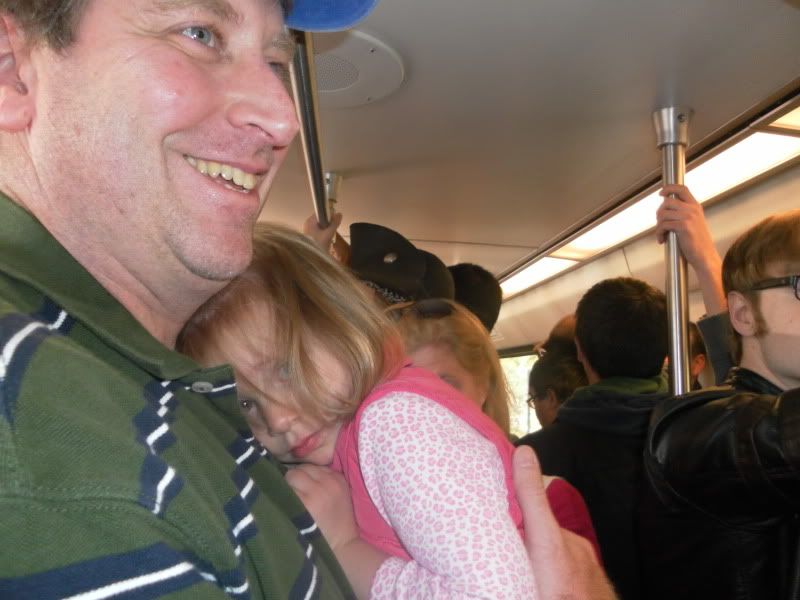 Once I finally got on the train, it was PACKED. Never seen it this full before.
It was fun though, we got everyone on the train to sing 'Don't Stop Believin' at one point. (Tried to record it but I have no idea how to work that function on my new camera D:)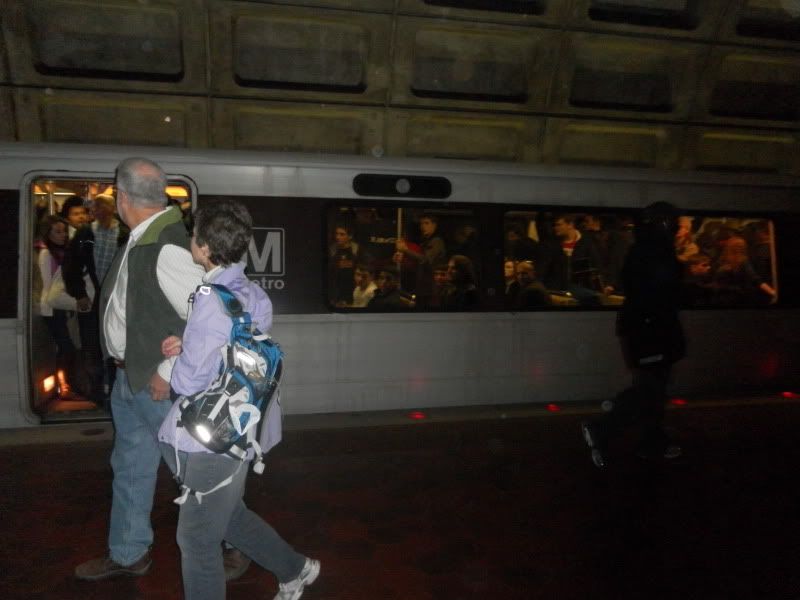 Again, just a reminder, usually there are plenty of seats for everyone to sit down. THAT is how packed the metro was today.
Oh, and BTW, I got to the metro at 10 AM. I got off the train at 1:30, already having missed an hour and a half of the rally due to having to wait in line to get on the train.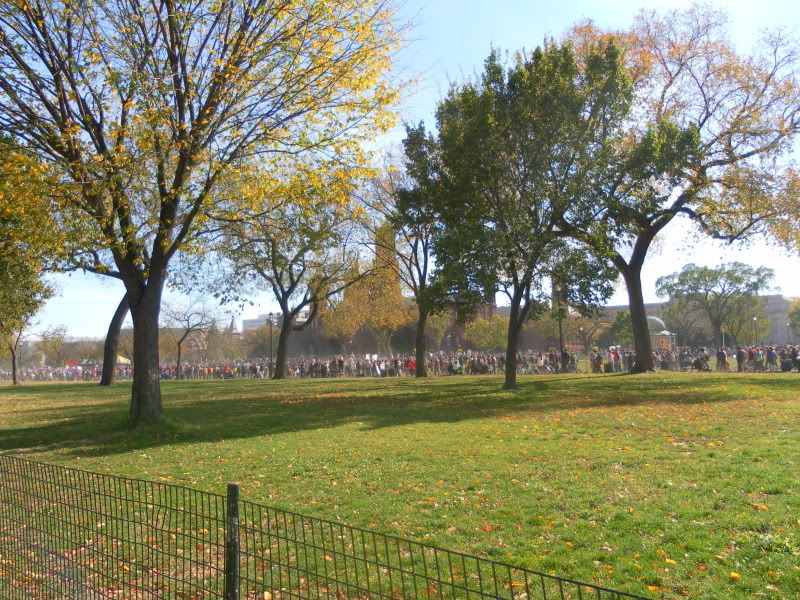 Walking up to the mall, seeing all the people.
At the very end of the mall, walking with everyone else to see if we could see anything.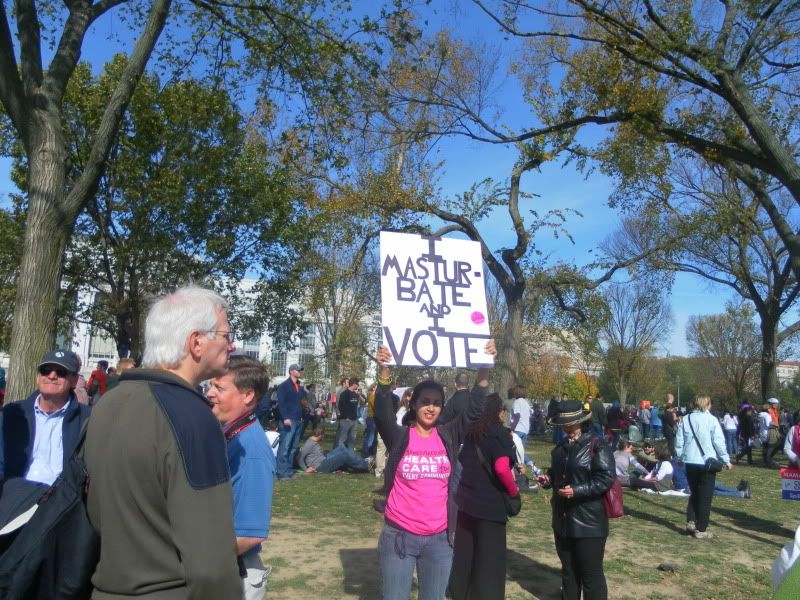 Some signage.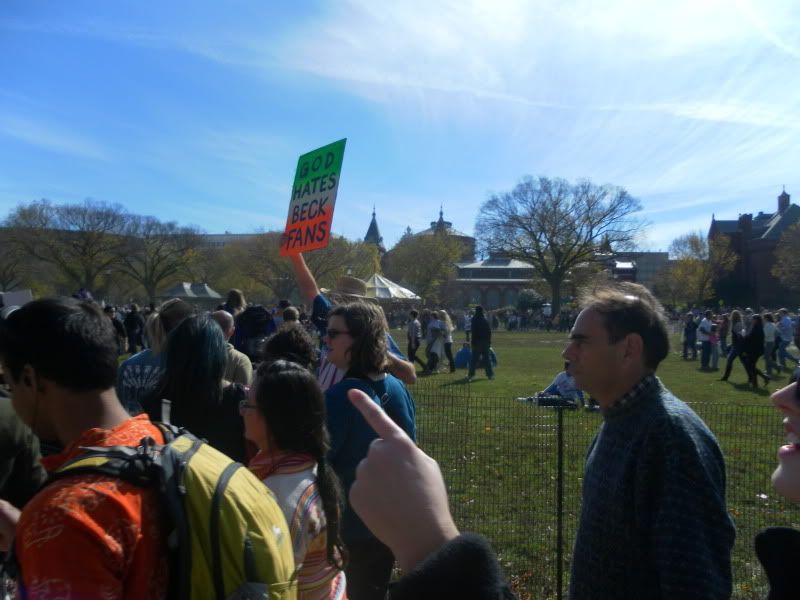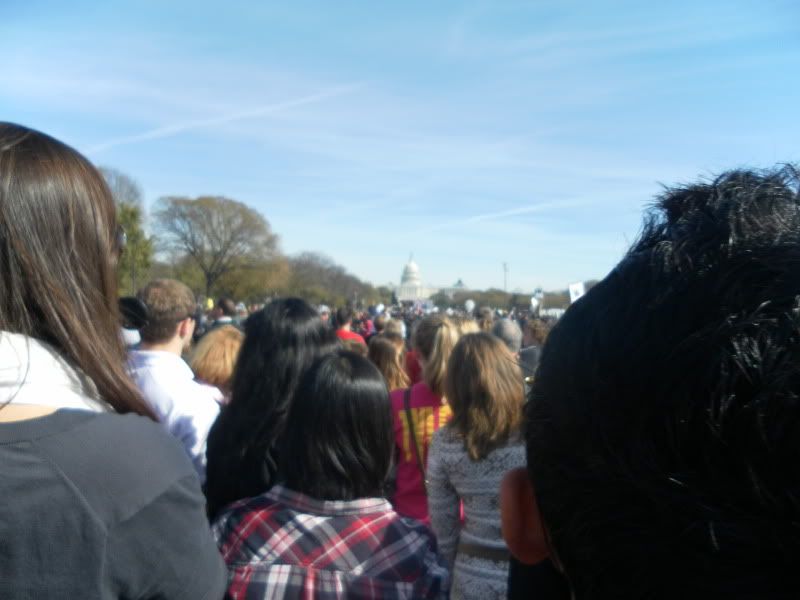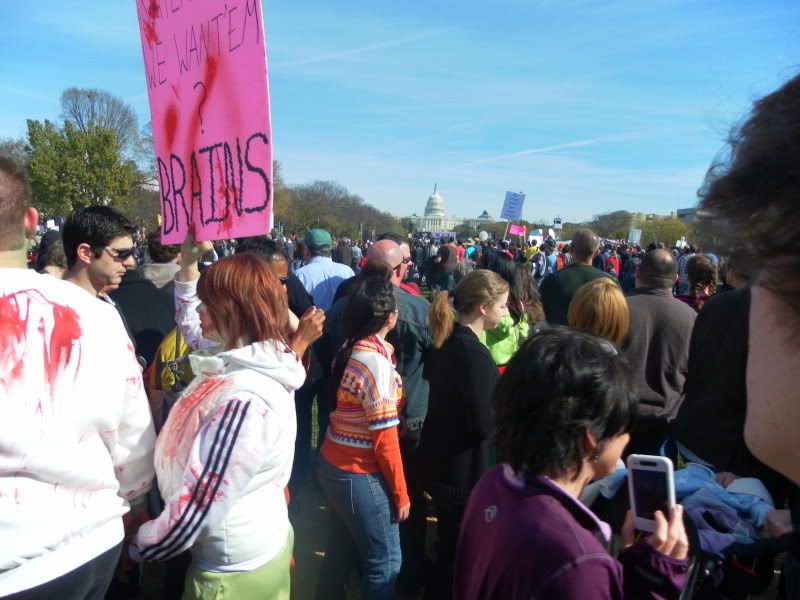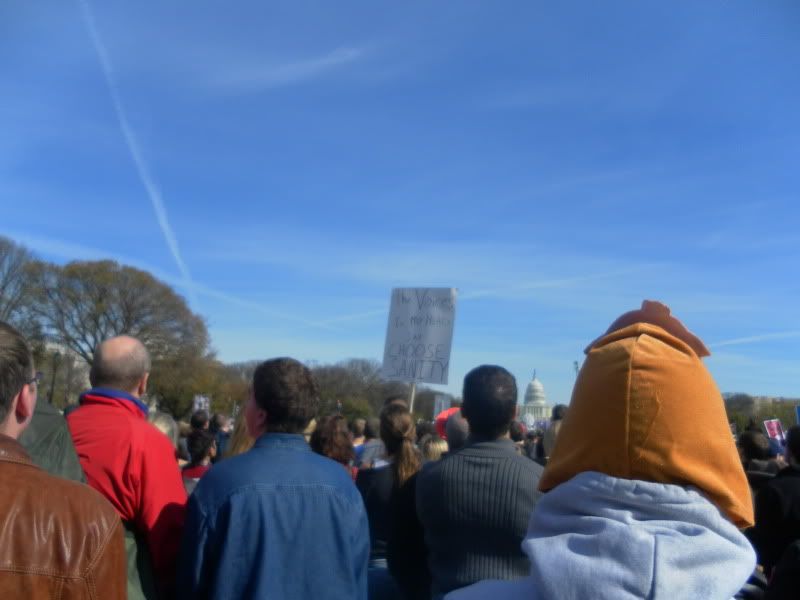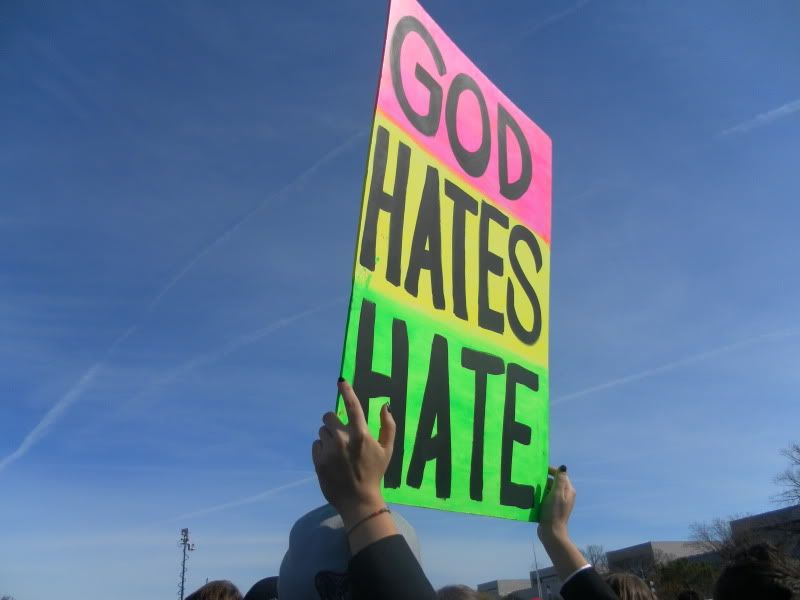 There were a lot of parody signs like this.
BTW, the rally was held near the end of the mall, towards the capitol. And at this point, I was in the MIDDLE of the rally. (It was only about here where I could hear anything anyway).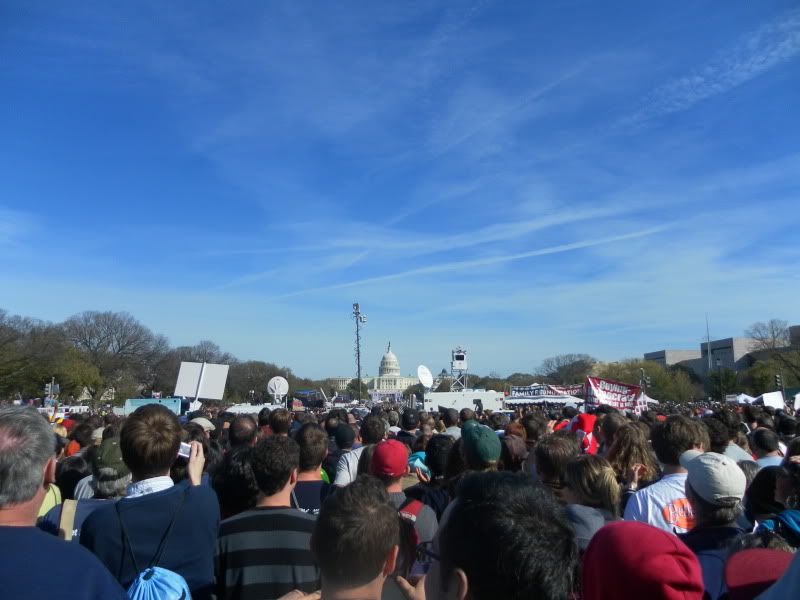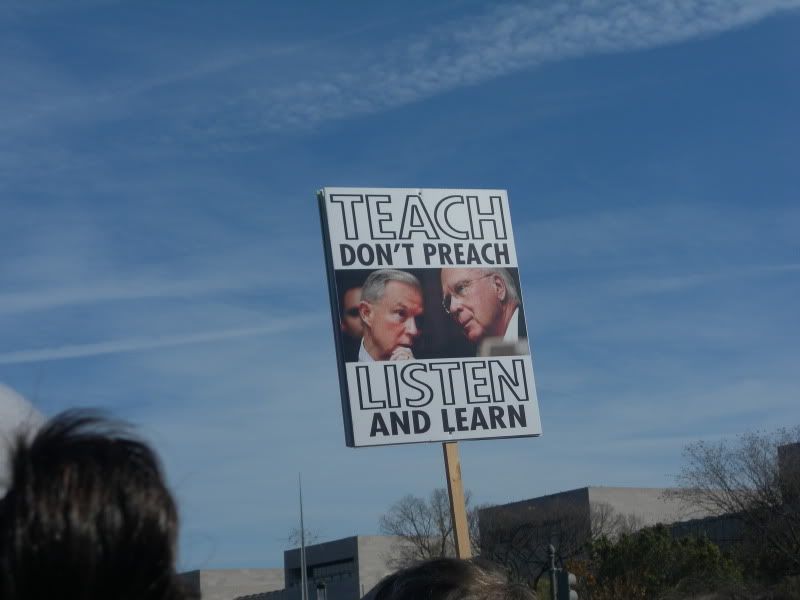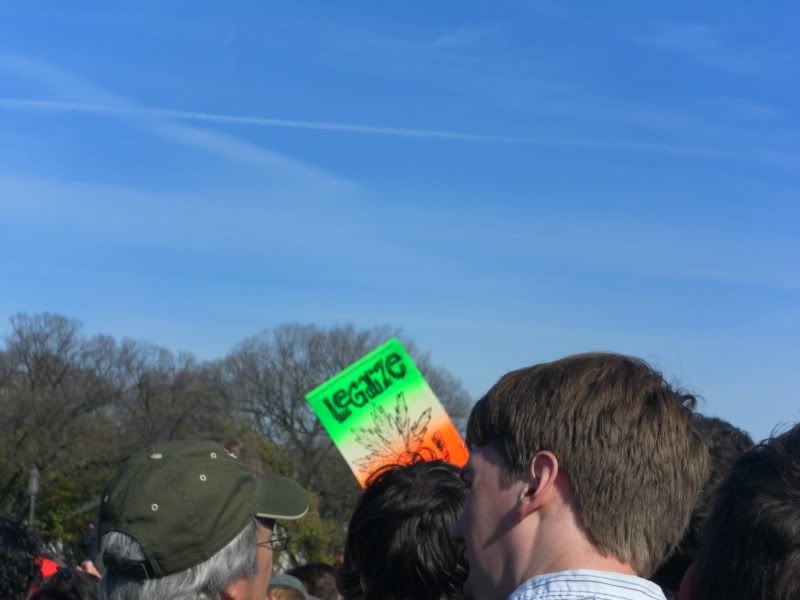 Saw a bunch of these signs...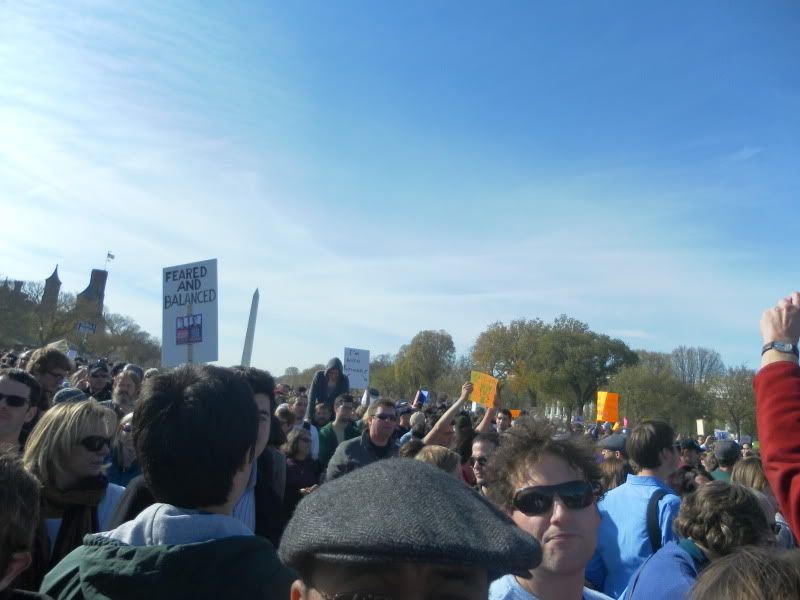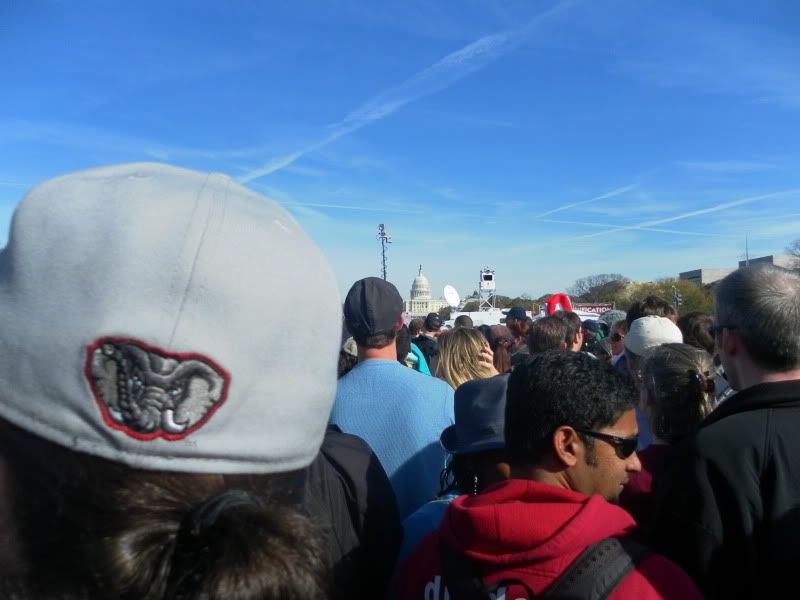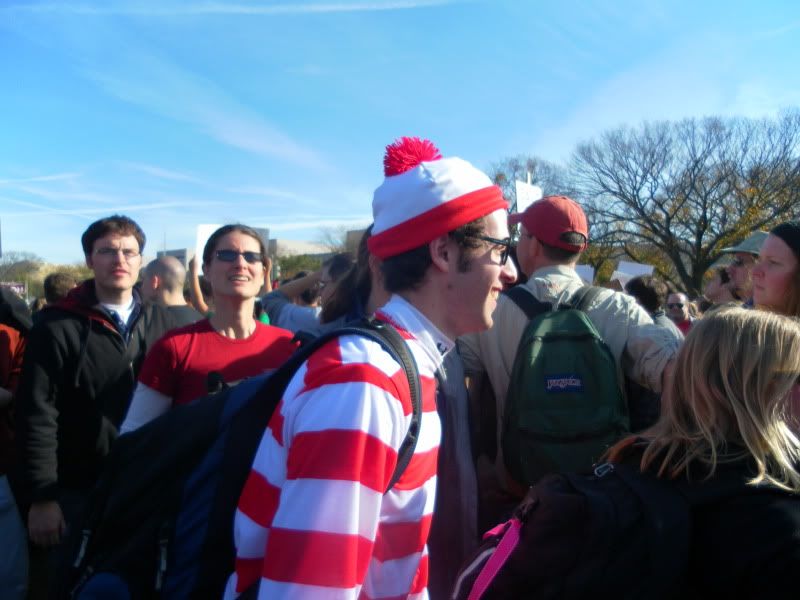 I found Waldo!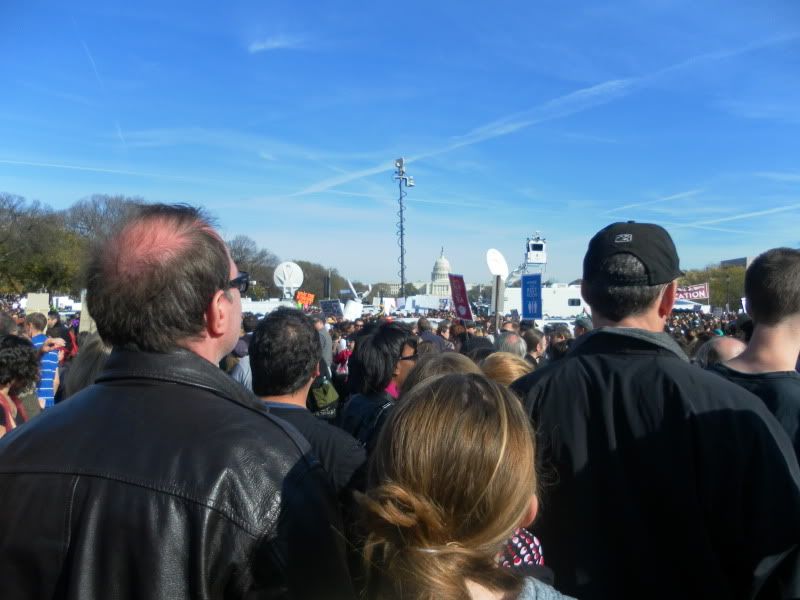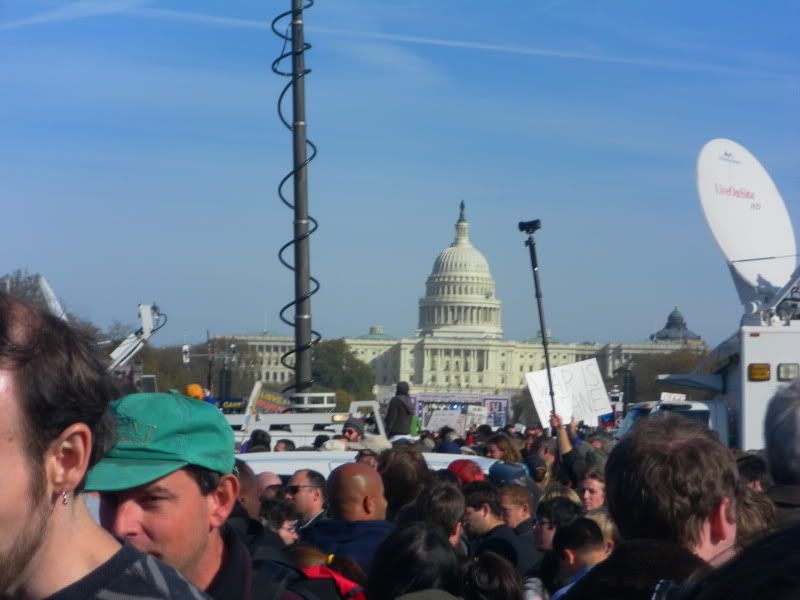 After the rally was over, this was the closest I got to the stage.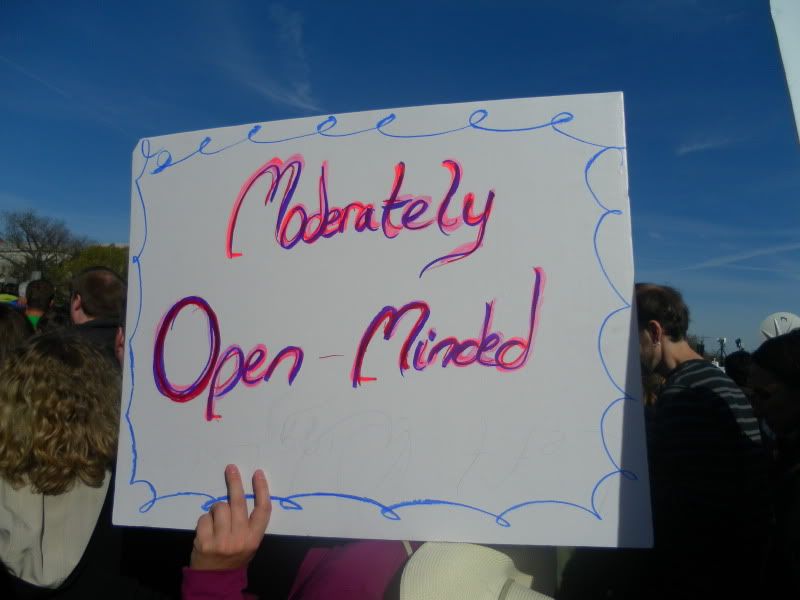 More signs.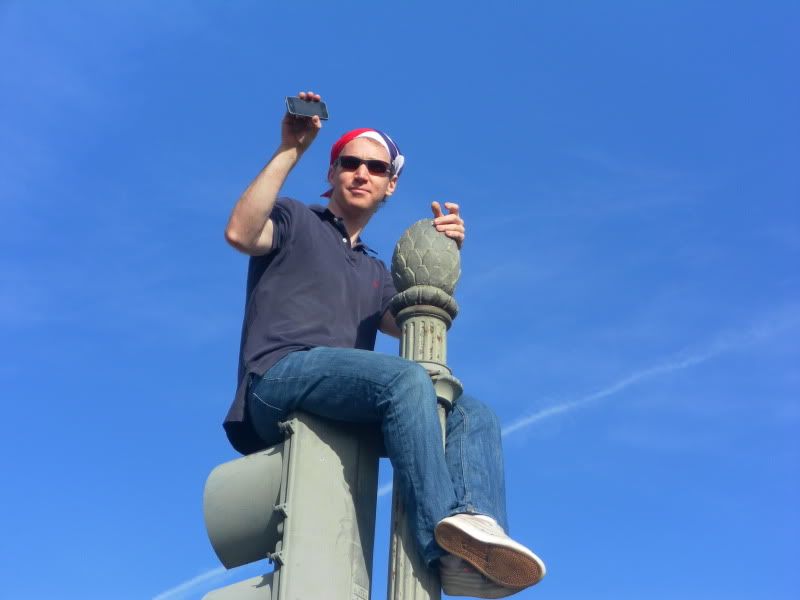 Here is a dude on a pole.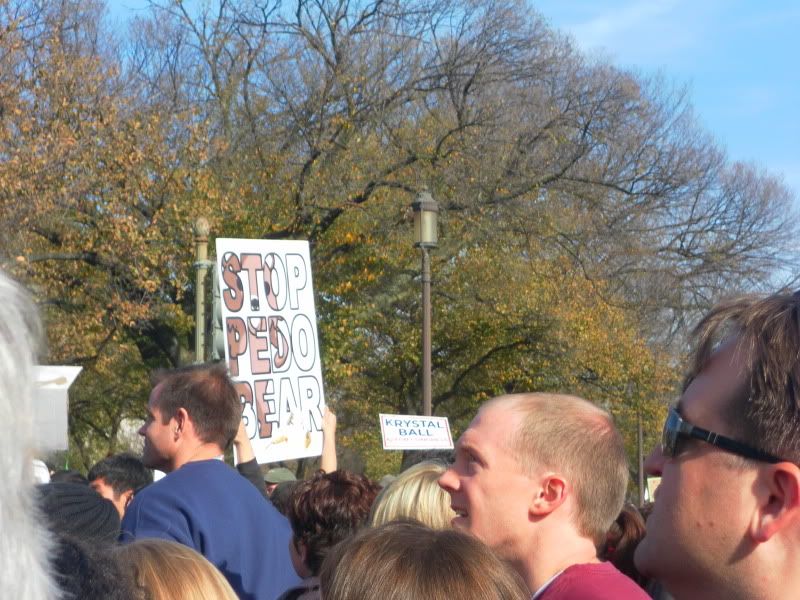 One of my favorite ones.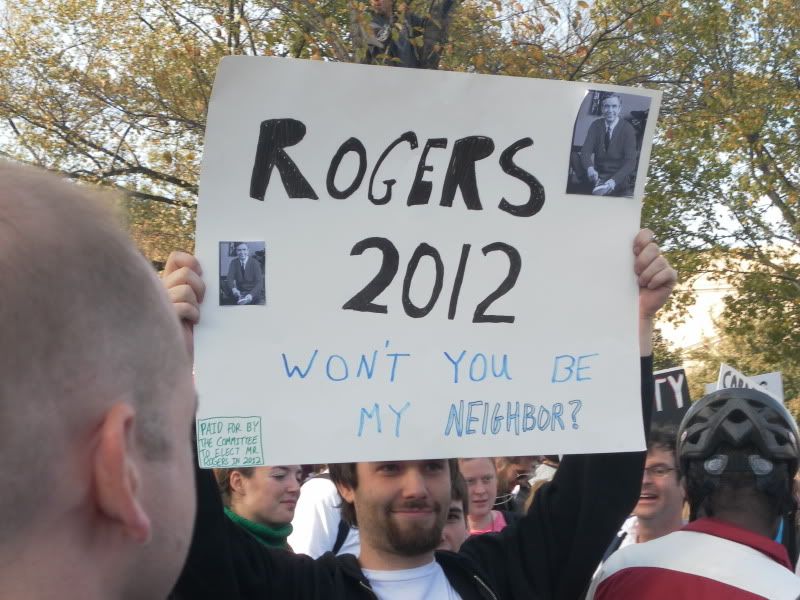 I'd vote for him.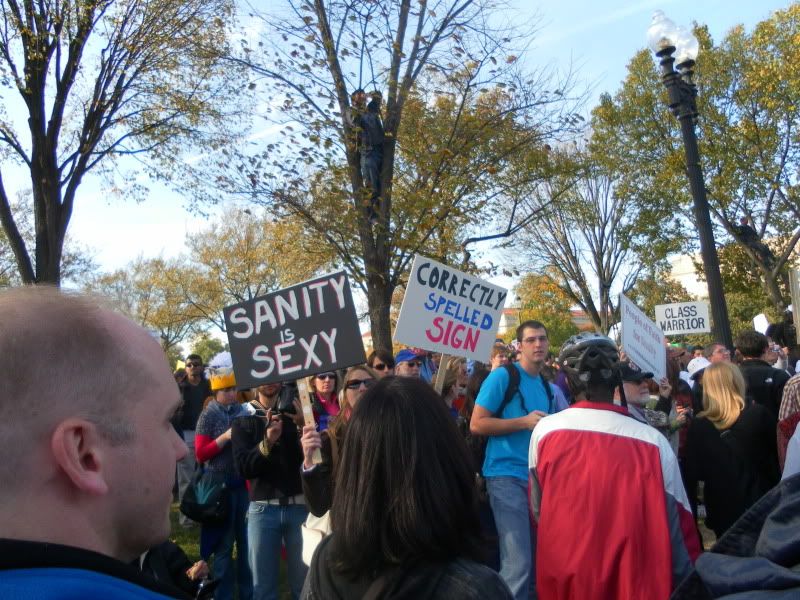 I only heard (Couldn't see the TV. :( ) half of the rally and I haven't seen the rest on the intertubes yet, so I'm not really at liberty to go on about the 'point' or what the 'message' of the rally was. All I can say is, it was fun, for what brief time it was, and it was good to see everyone coming together to have fun and be civil instead of spread hate for once.
EDIT: I found links to more funny sings, if anyone wants to see:
http://www.buzzfeed.com/mjs538/the-100-best-signs-at-the-rally-to-restore-sanity

http://www.huffingtonpost.com/2010/10/30/the-funniest-signs-at-the_n_776490.html

http://news.nationalpost.com/2010/10/30/in-photos-signs-from-the-rally-to-restore-sanity-andor-fear/
Current Mood:
exhausted