SO LIKE I FINALLY FOUND MY PHOTO CARD WITH ALL THE KATSU PICTURES ON IT. :D
Most of them are of the Yugioh Abridged photoshoot, but what the hell.
I went to Katsu as Bakura from Yugioh, as it was fucking February and the SNOWPOCALYPSE had not yet melted, so I wanted something where I could wear pants.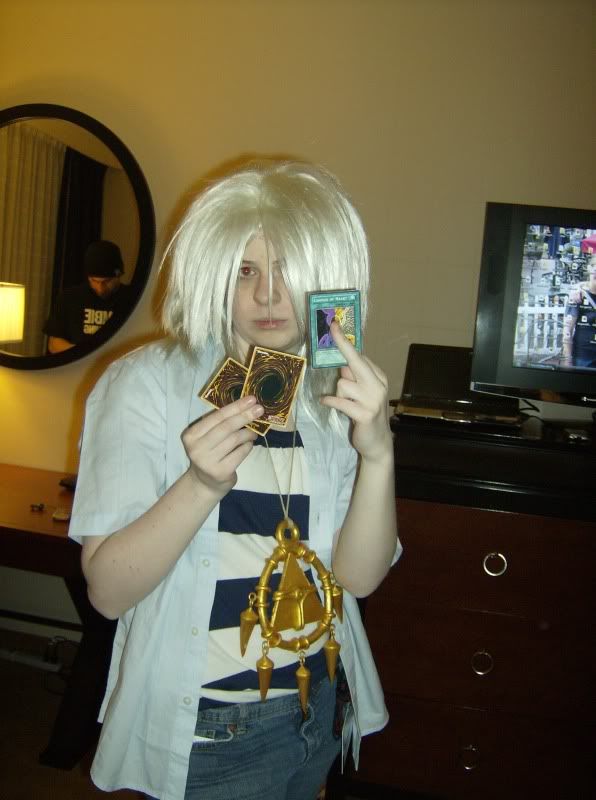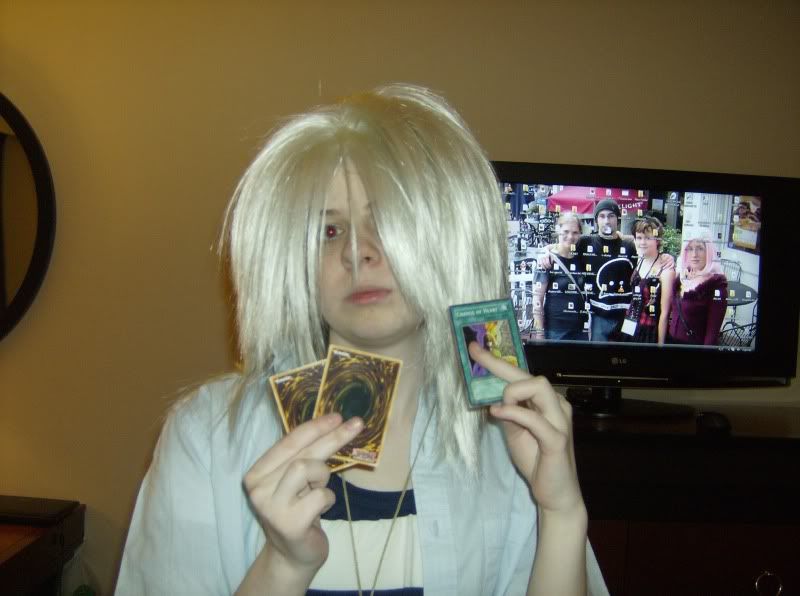 That wig is goddamn annoying, though. Can't see a thing through it.
The hotel was FUCKING EXPENSIVE YO. But damn if it wasn't pretty.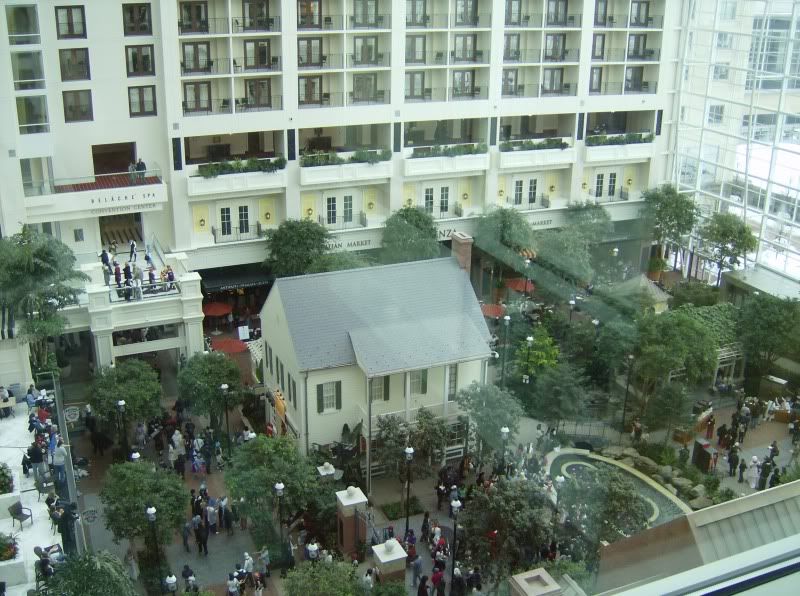 Yes, this is inside the hotel. And there's still whole other wings not seen in these picutres.
That's all the snow left from the Snowpocalypse, by the way.
Now,pictures from the photoshoot!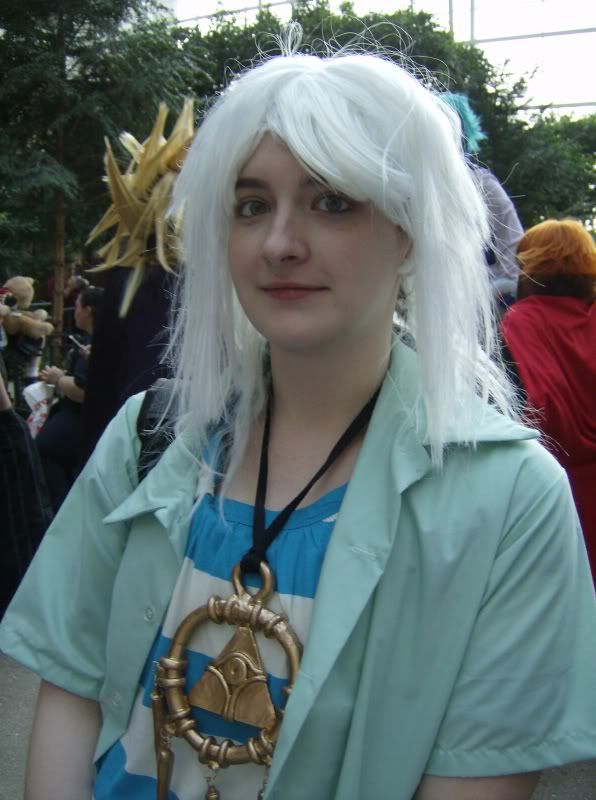 I talked with this girl for a while. She was pretty cool (and mentioned to me that she had just spent all of her $200 on doujinshi...mostly of the FMA Ed/Roy variety.)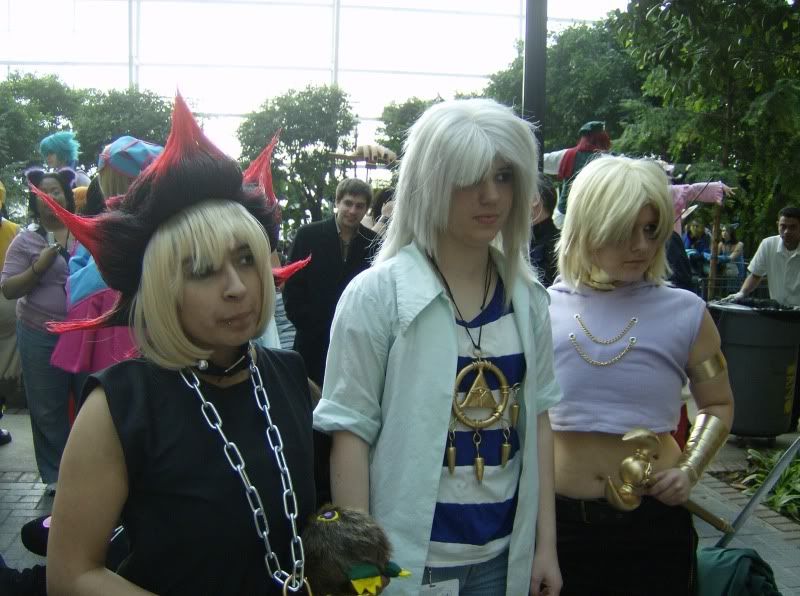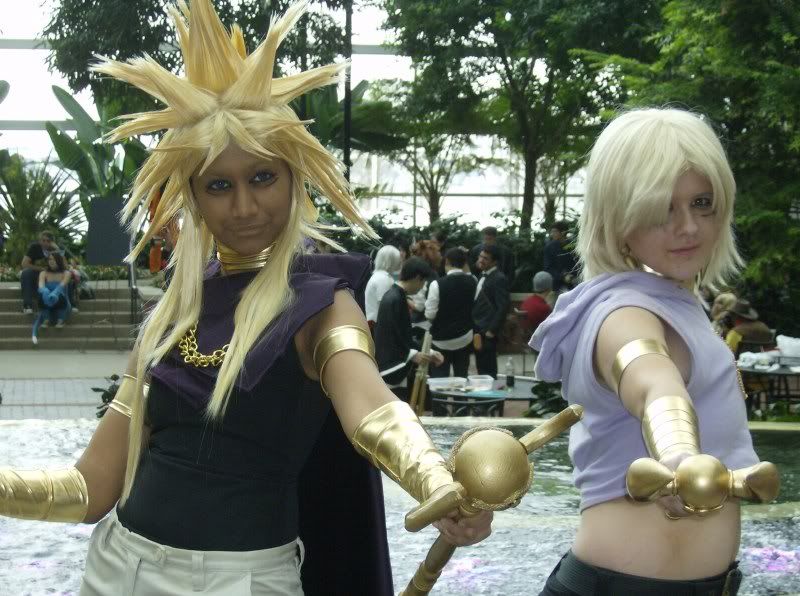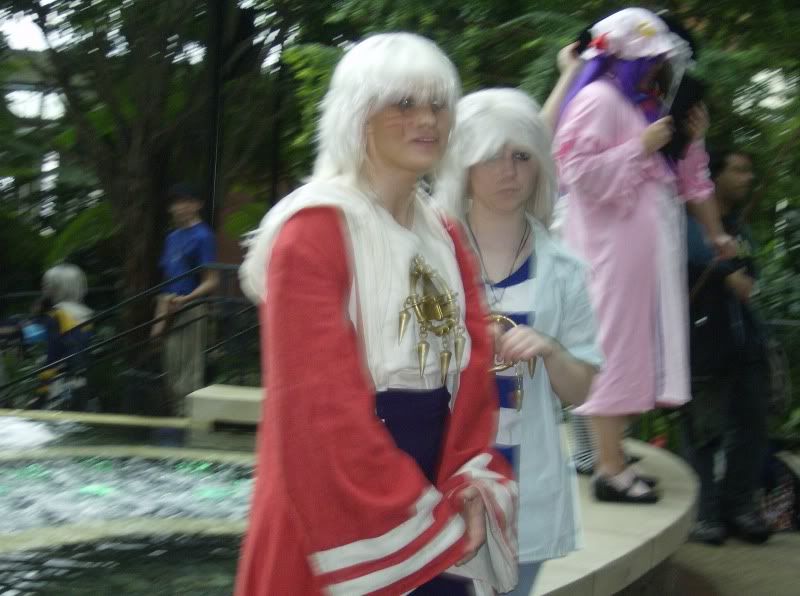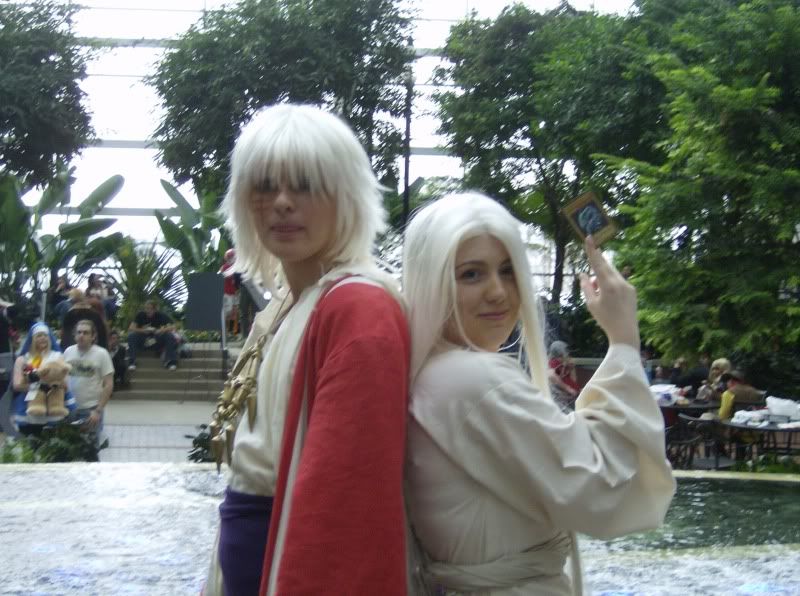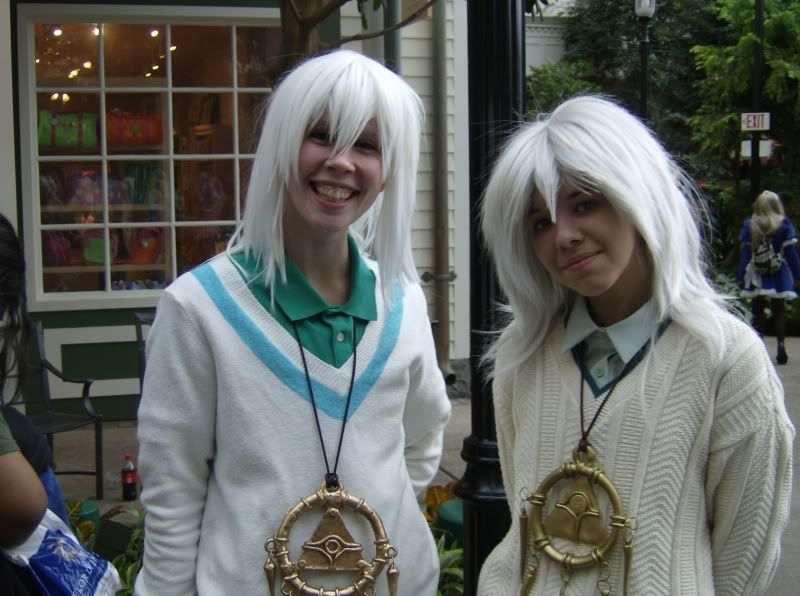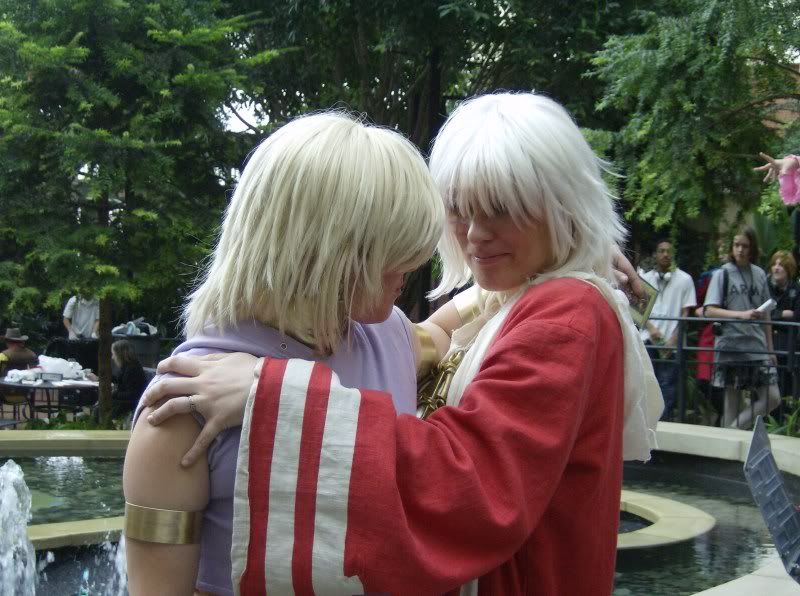 These two girls dressed as Marik and Bakura were a couple. It made my little shipping heart happy. I met them briefly (I commissioned the Marik to make my Millennium Ring back at Anime USA) and they were really nice.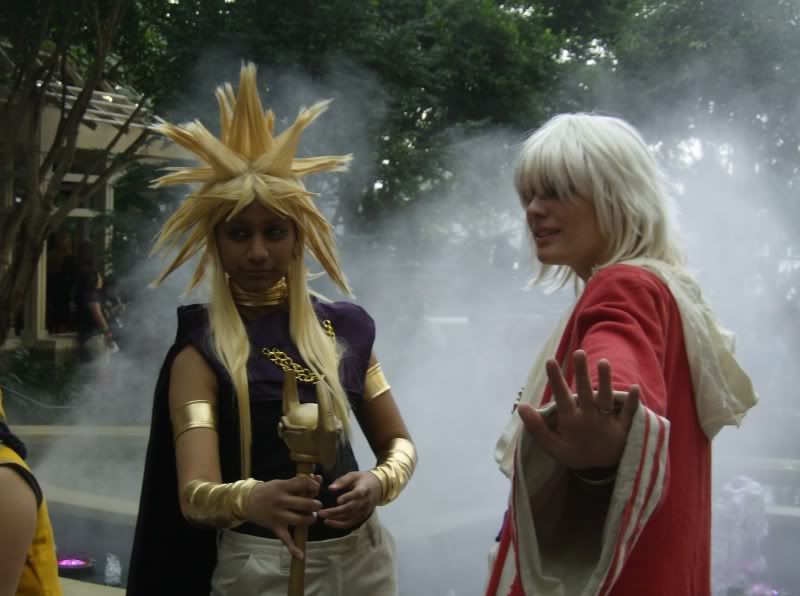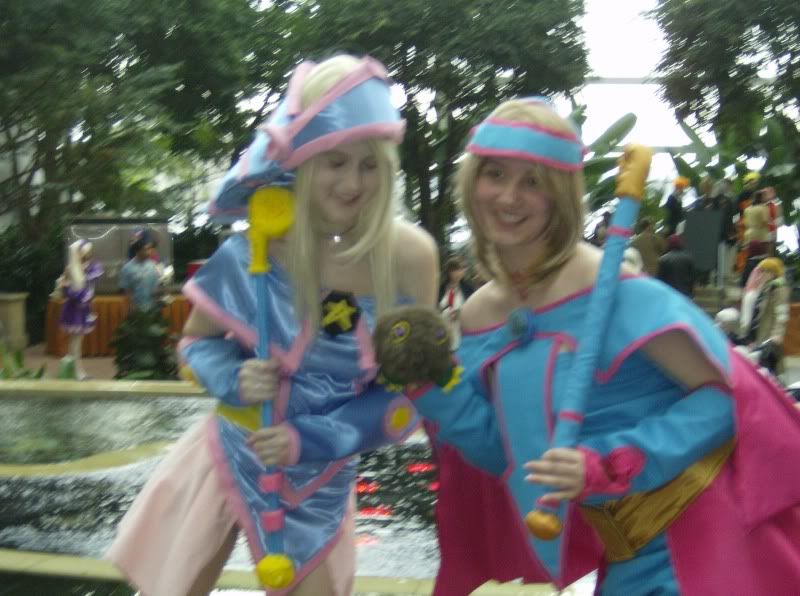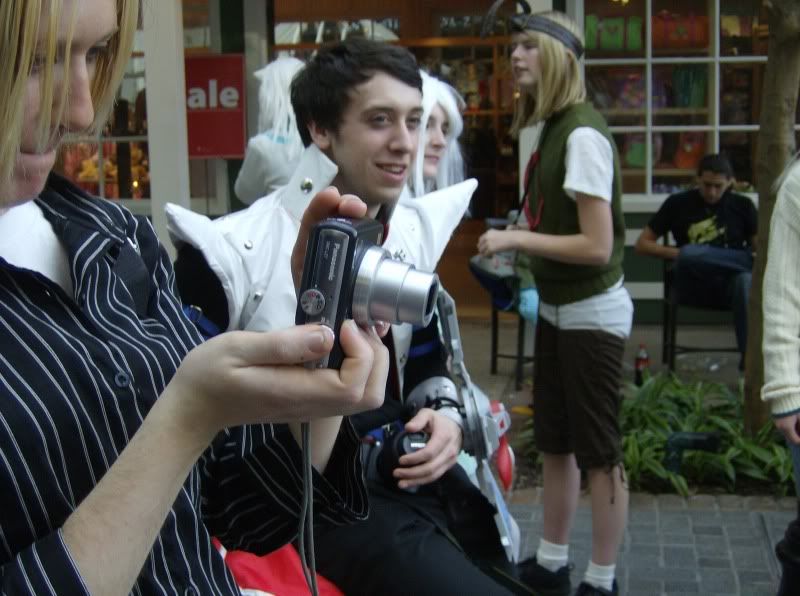 I'm surprised there weren't more Kaibas.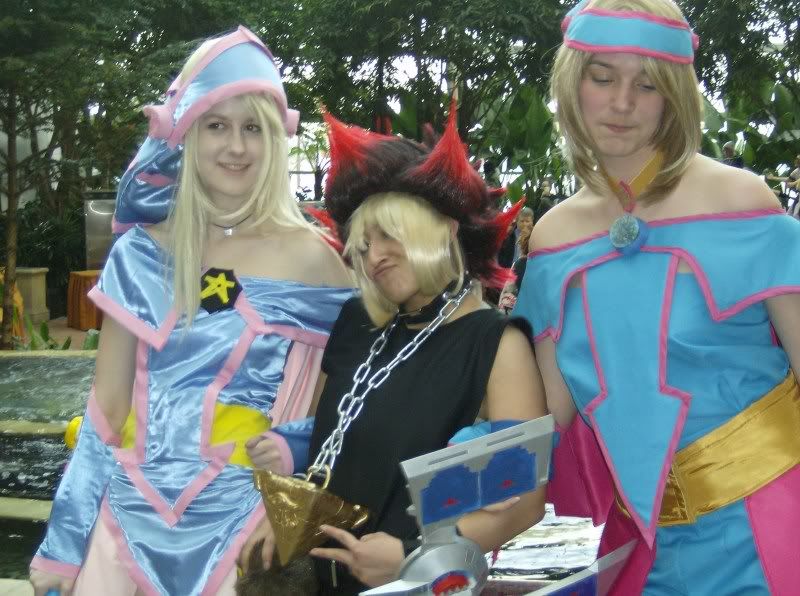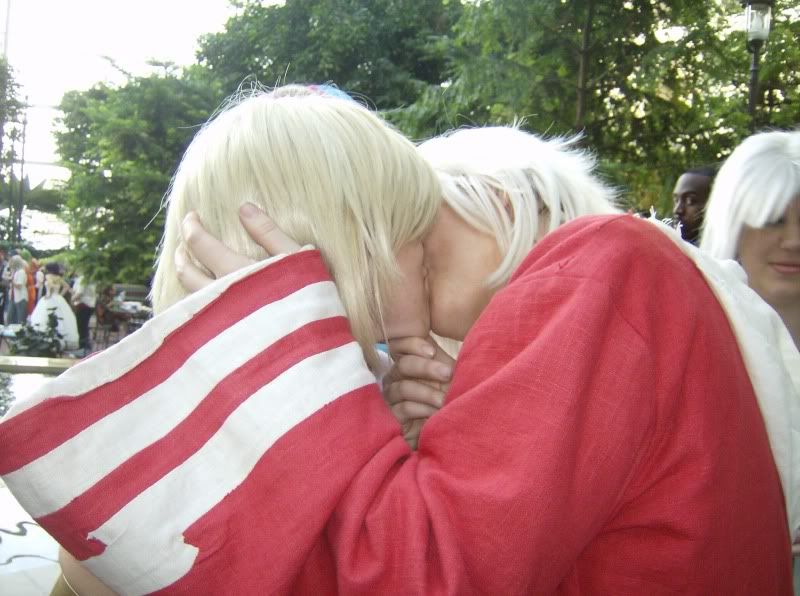 Yaoi mixing with real life couples makes me happy.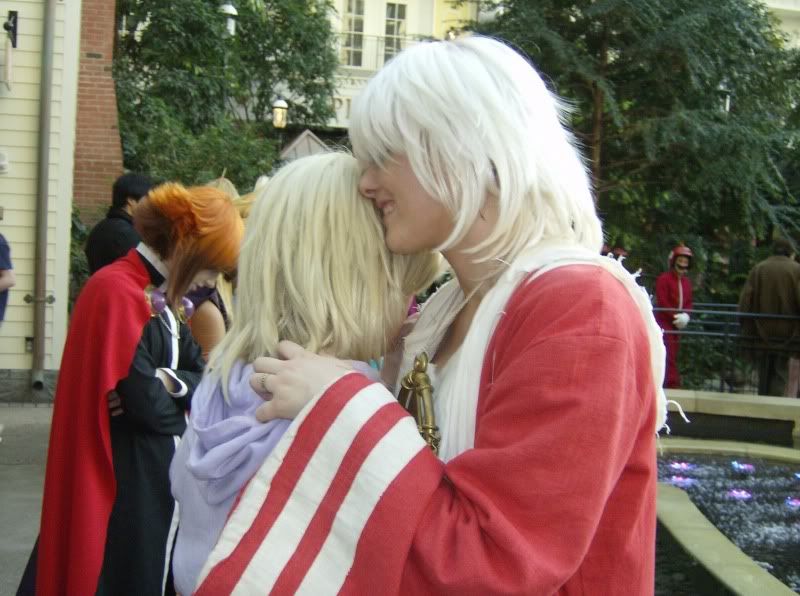 I don't even know the name of one of these guys, yet there was yaoi and that makes it interesting.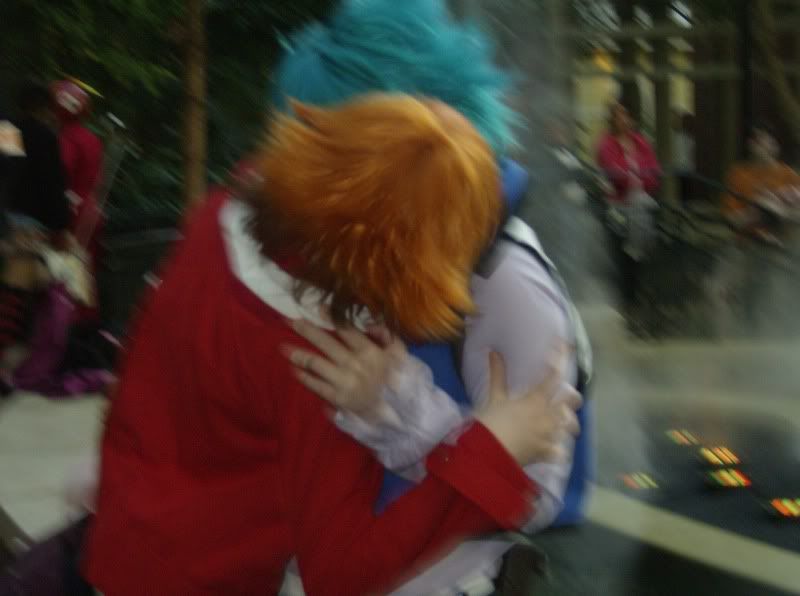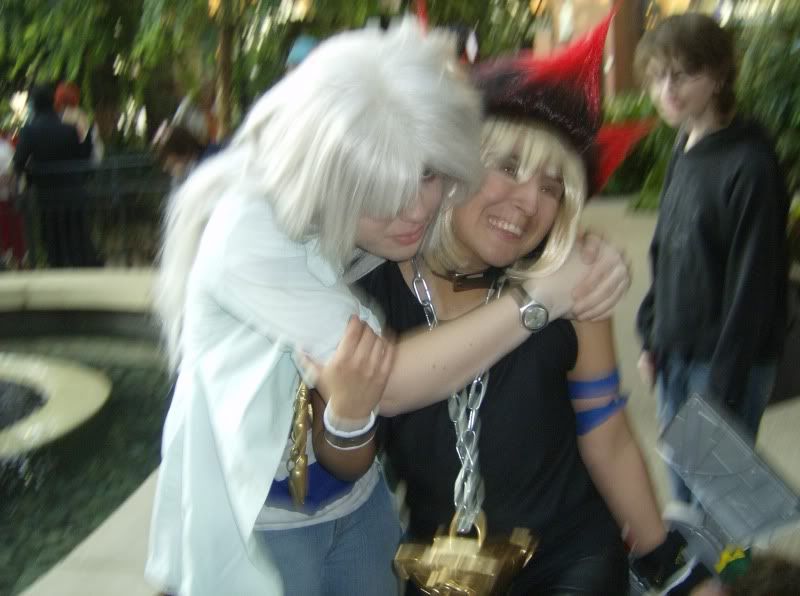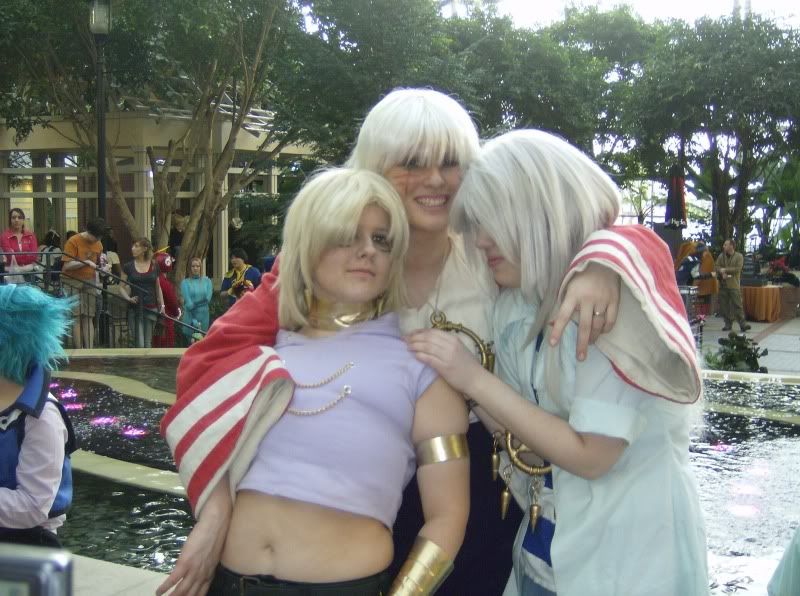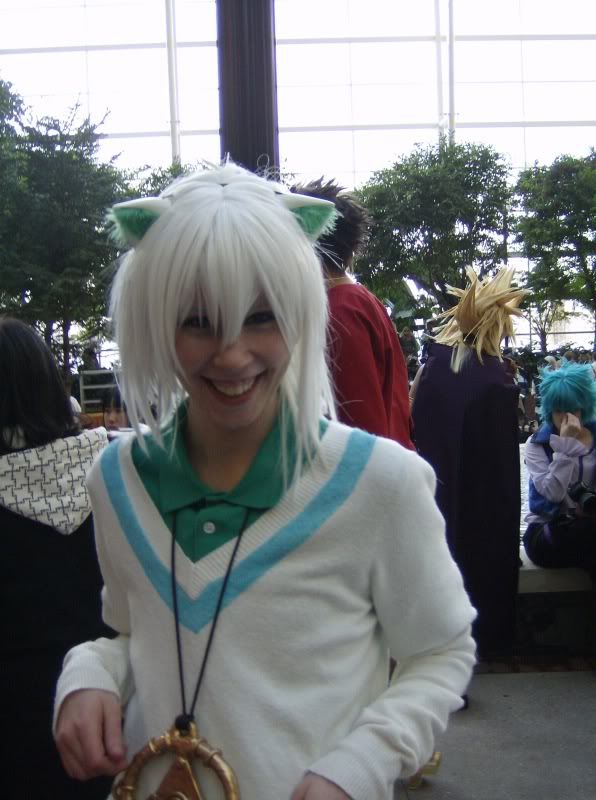 This one actually had the British accent down pat. The rest of us tried and gave up.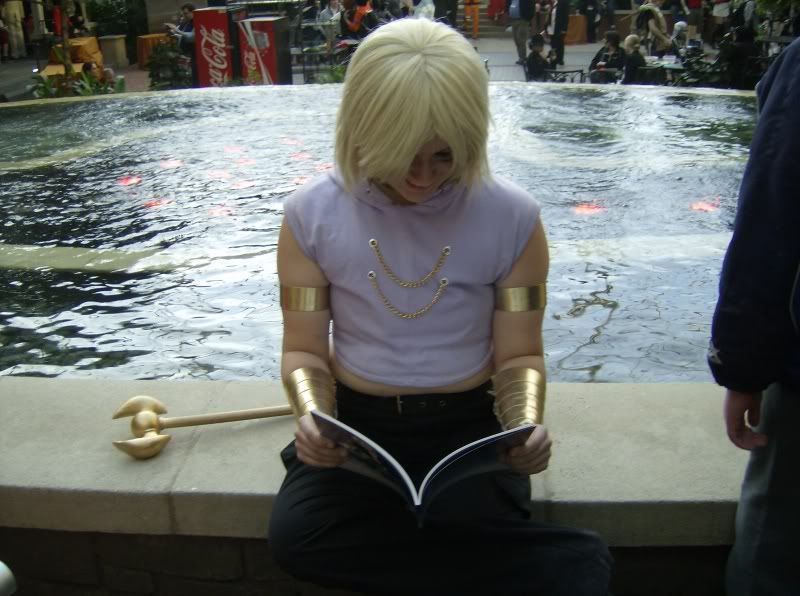 Marik, please don't flaunt your yaoi in public!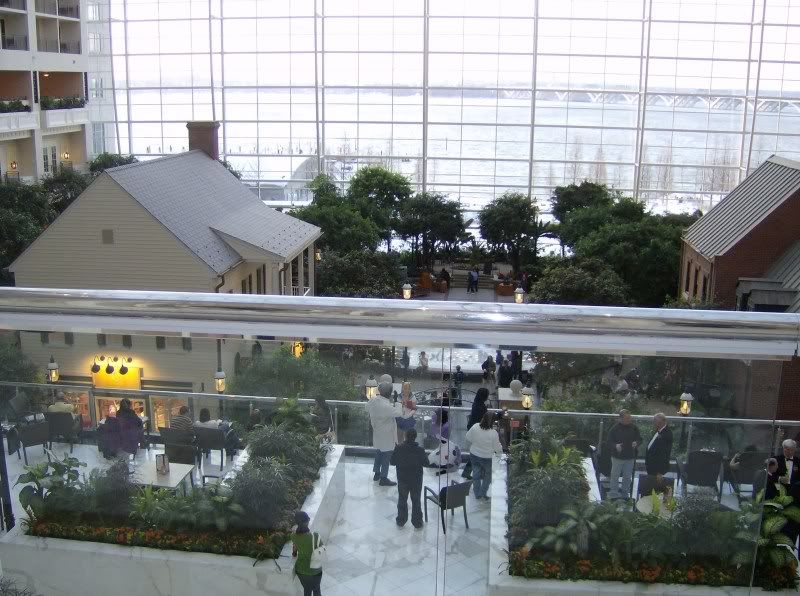 More pics of the hotel. The view was gorgeous.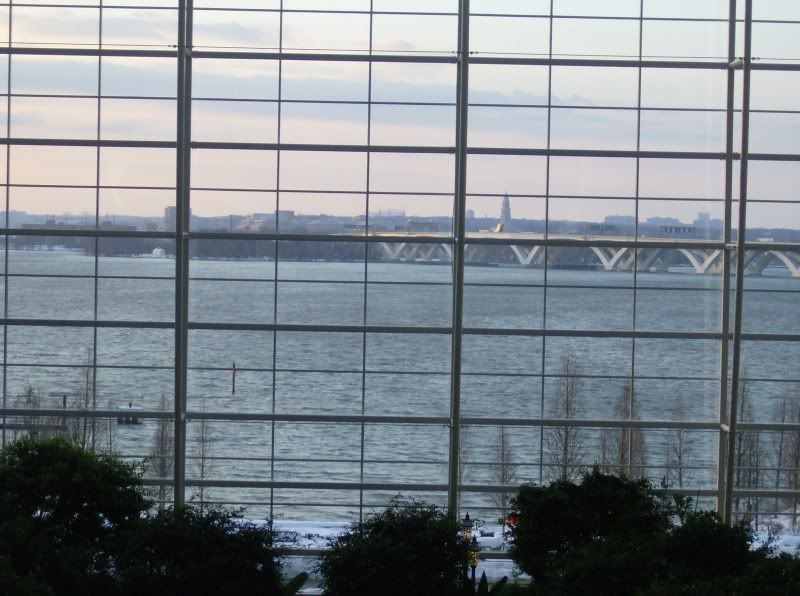 Welcome to the National Harbor.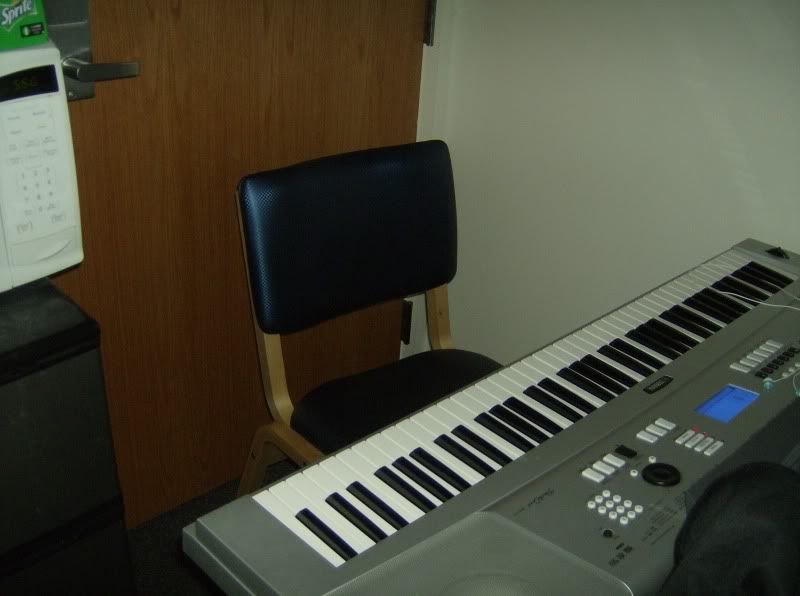 Not relevant to Katsucon, but I wanted to post this pic for a while. Tiny dorm is tiny. This is where I ended up putting the piano.
So, my family's been at the beach for a week, leaving me alone with the dog. This usually happens every summer, because I can never get off work for a whole week. (Though I ALWAYS let my boss know that I am NOT. MISSING. OTAKON.) So, I've had some quality time with my doggy. Say Hello!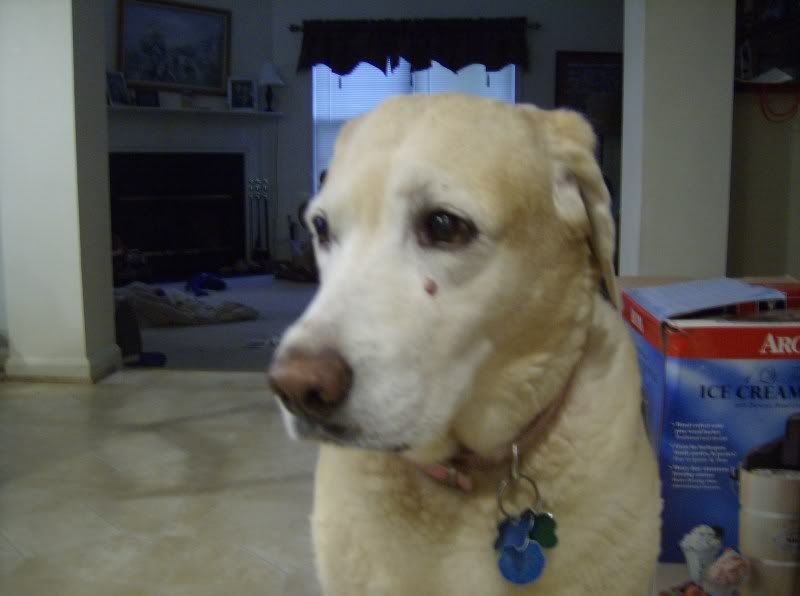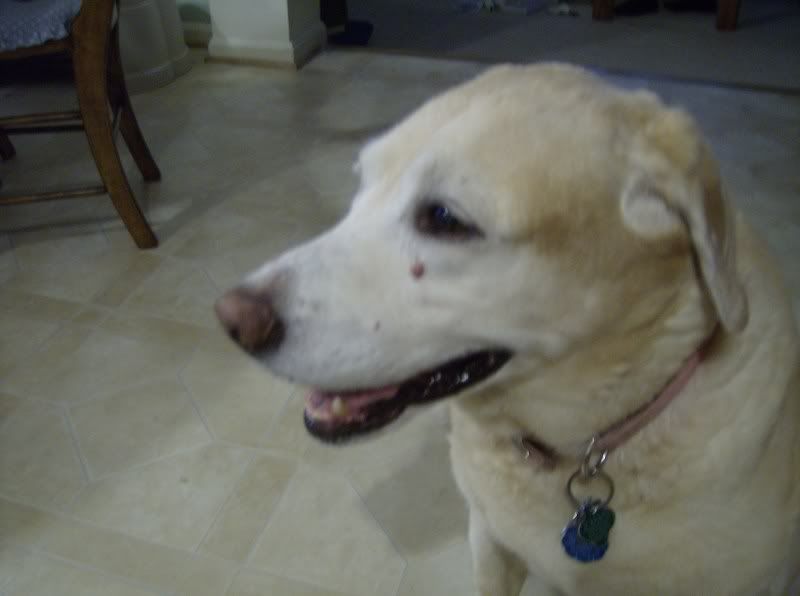 Here's a trick for you!
Okay, now to finally talk about Otakon. I am going to Otakon, and I hope to meet up with a lot of fandom while I'm there. (There is a meet up for FMA fans somewhere, isn't there?) Unfortunately, I won't be going as a FMA character--I've retired that costume, since I cut my hair and never wanted to use a wig to play Ed. BUT! This year I will have a new costume. I will be going as...
AQUA!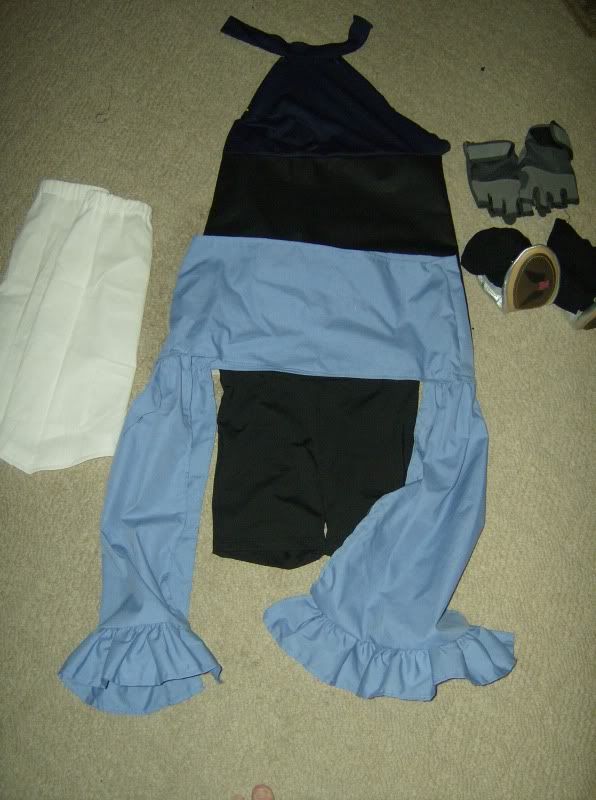 I decided to make it after all. As you can see, the costume's far from finished, but it's getting there. Besides the shirt, the big stuff is done, so all I need is the little embellishments.
Which means I'll be pulling an all-nighter working on the costume, per usual. *sigh*
Current Mood:

blah