Work sucks.
"I sure hope this day doesn't get any worse for me."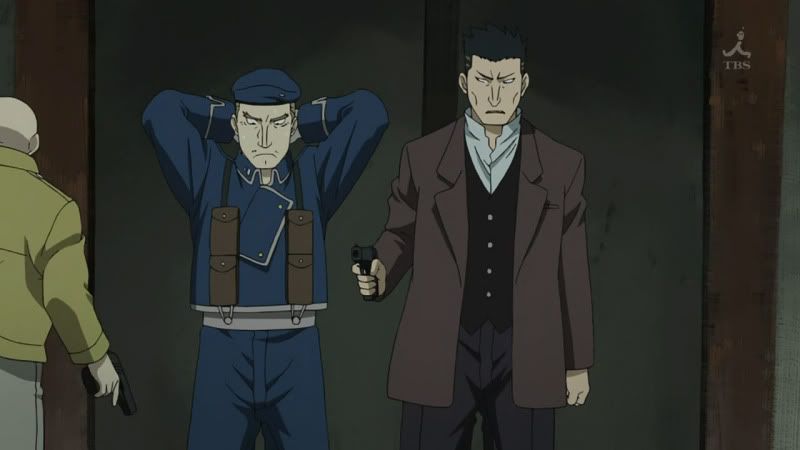 "Now, on your knees!"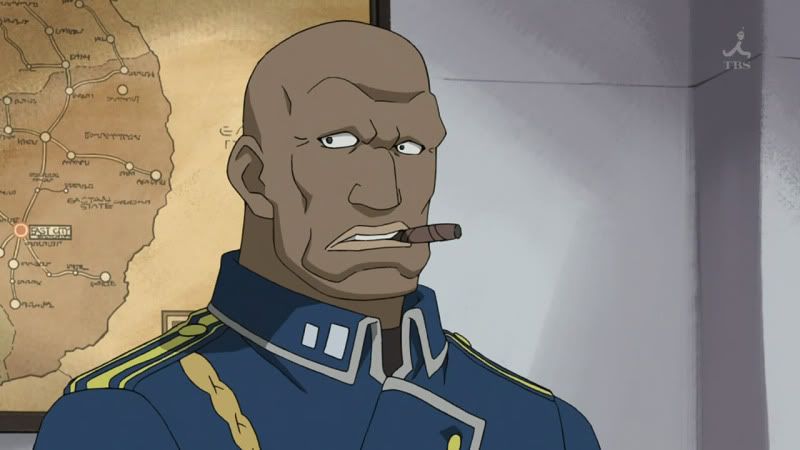 "Mustang's group have invaded Central!"
"What'chu talkin' about, Willis?"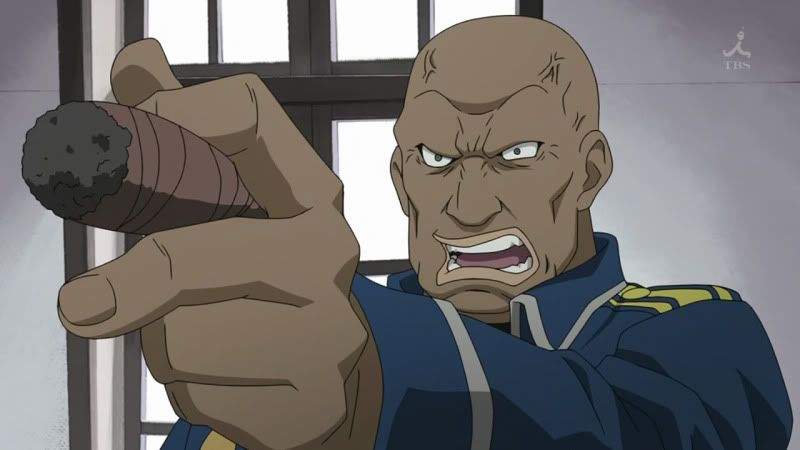 "Because I'm sure waving my cigar angrily will do something!"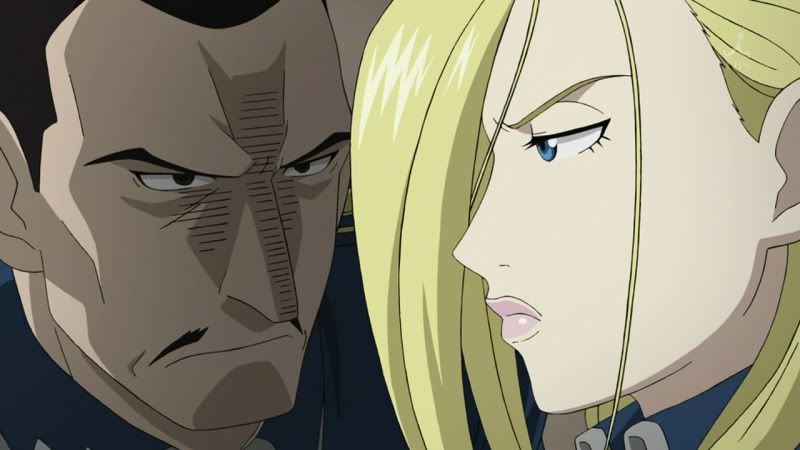 "Your Briggs army will be crushed under the might of my half-stache!"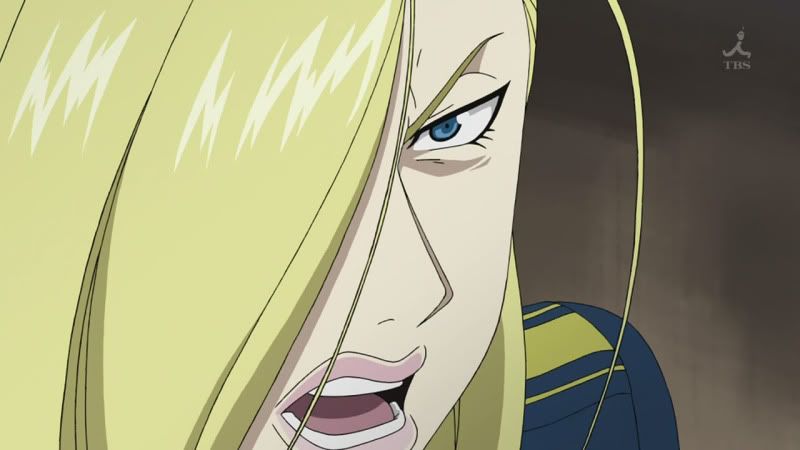 "Your half-stache is nothing! At Briggs, we have testicle punching contests to determine who is the manliest of all men!"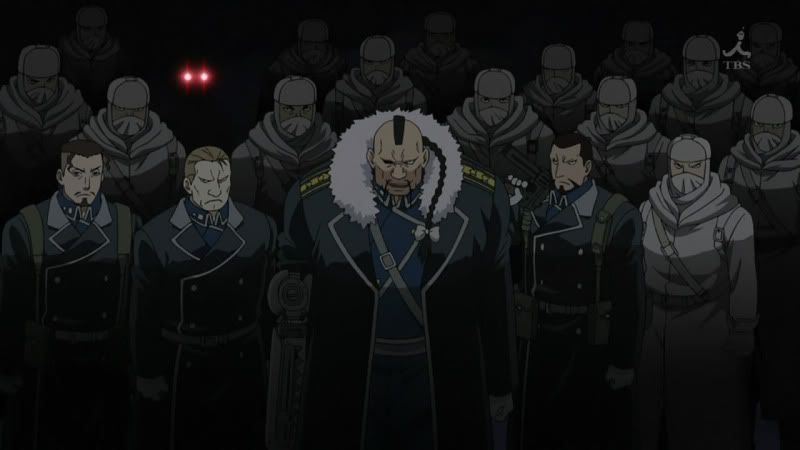 "Buccaneer, please try not to kill everyone with that chainsaw."
"Heee...chainsaw."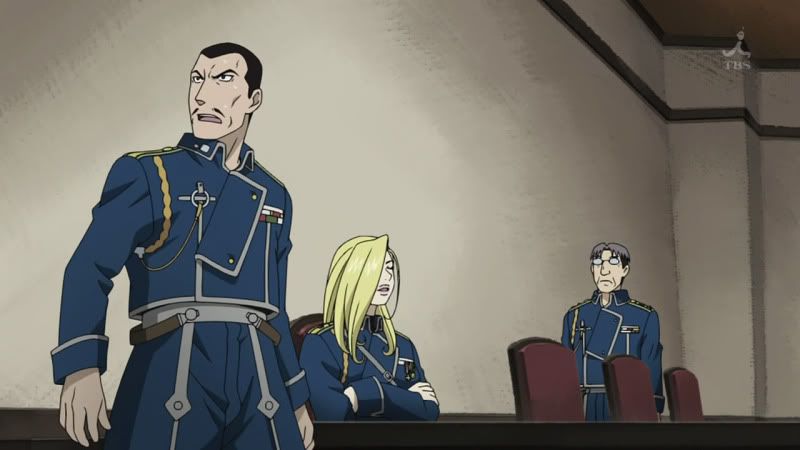 "What on earth is that?"
"LEEEEERRRRRROOOOOYYYY--!"
"See? I told you."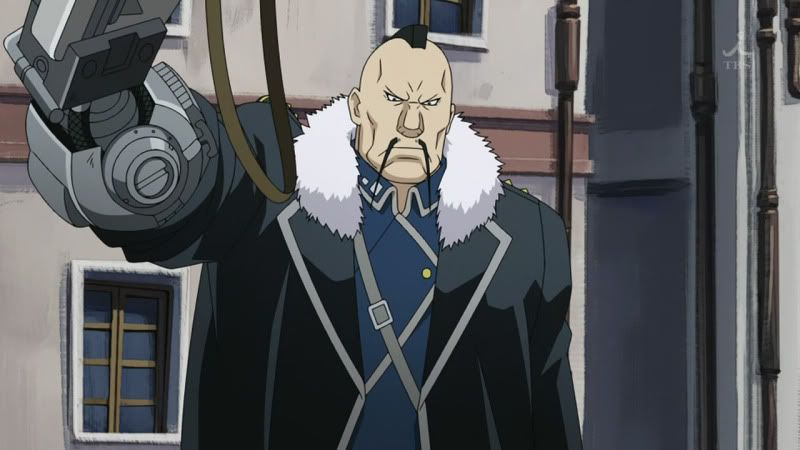 Because chainsaws > guns.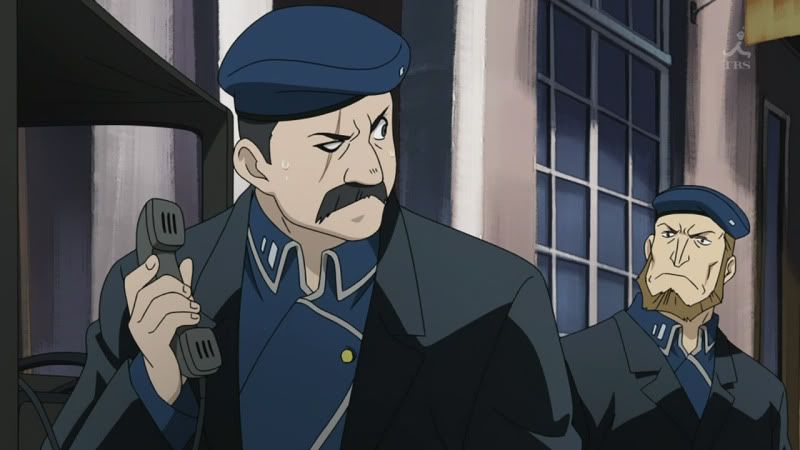 "Why do you get to answer the phone?"
"Because I look like Mario with a badass scar."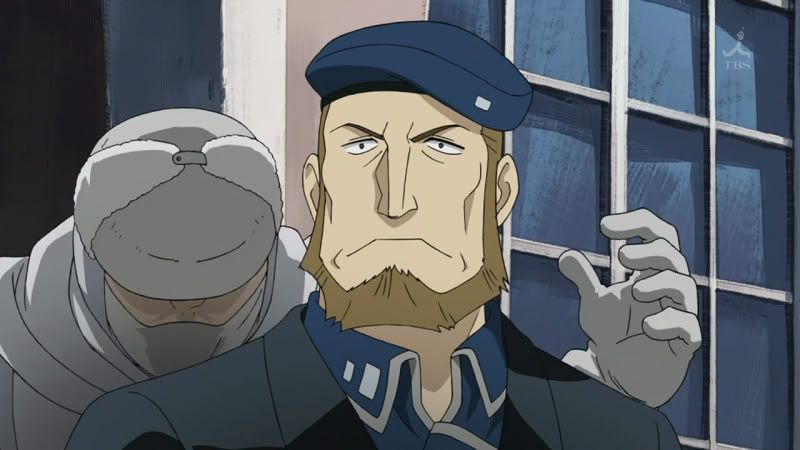 "Dude, we have to be careful! They could be anywhere!"
"Come on, man. This isn't Assassins Creed."
"Why do you get so many lines in this episode? Do you even have a name?"
"Because I look badass and have a gun."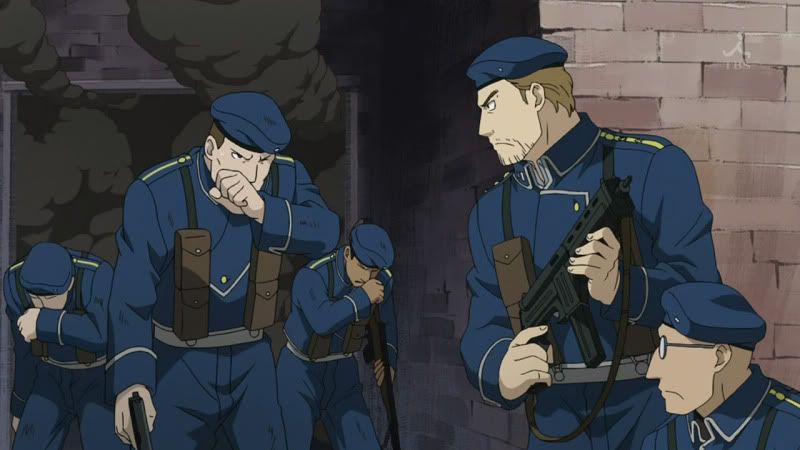 "We have to evacuate! The building's on fire!"
"PUSSIES."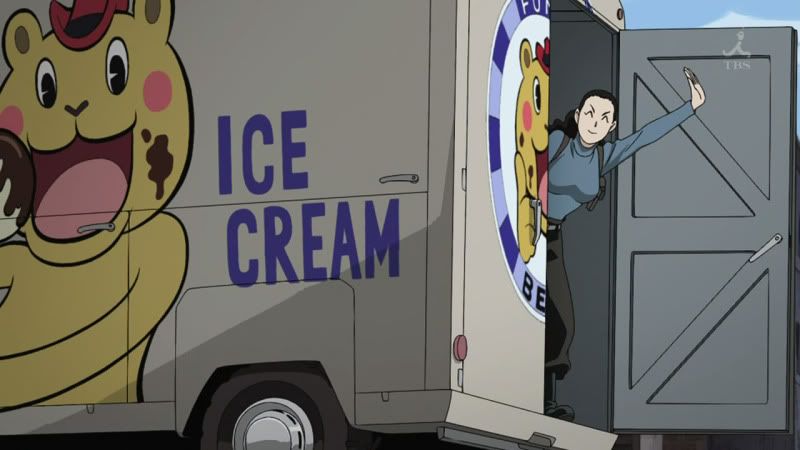 "Don't you think the logo is a bit...suggestive?"
"Not at all!"
"We meet again."
"OH MY GOD HAVOC--"
"Oh, its just Maria."
"Don't worry, everybody! If we believe in ourselves that believe in ourselves--"
"Fuery, I've been meaning to talk to you about your catchphrases..."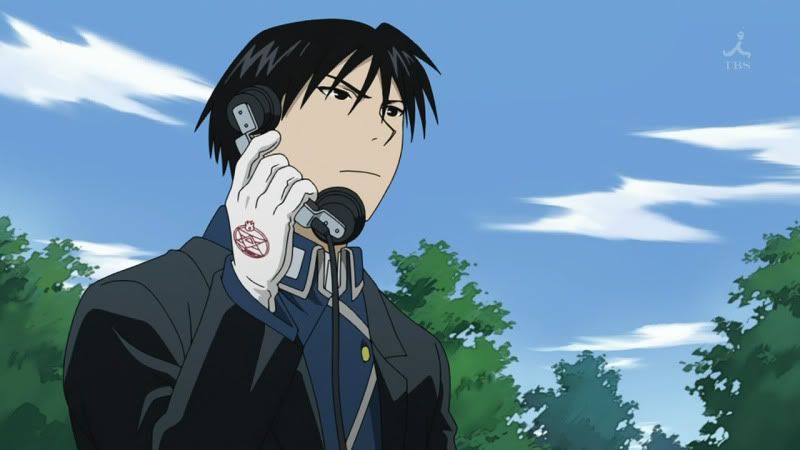 "Hello, Taisa. What are you wearing?"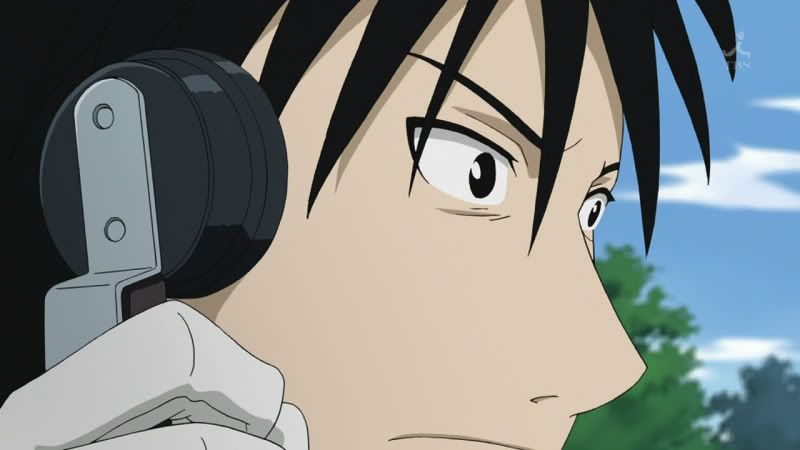 "HUGHES--"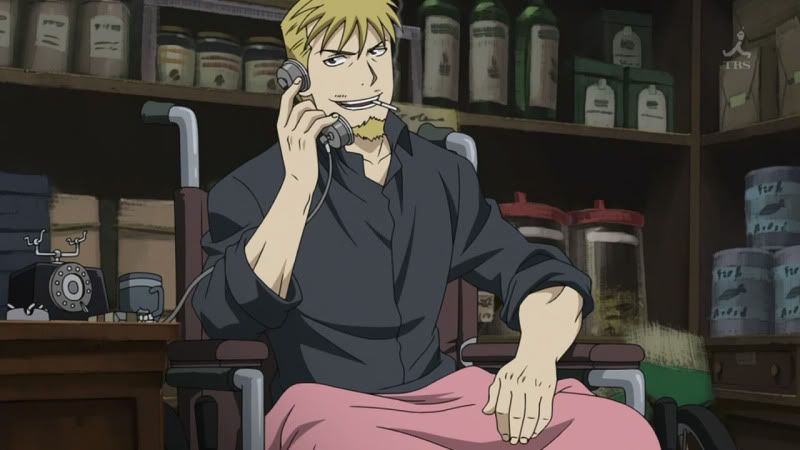 "Oh, hi, Havoc."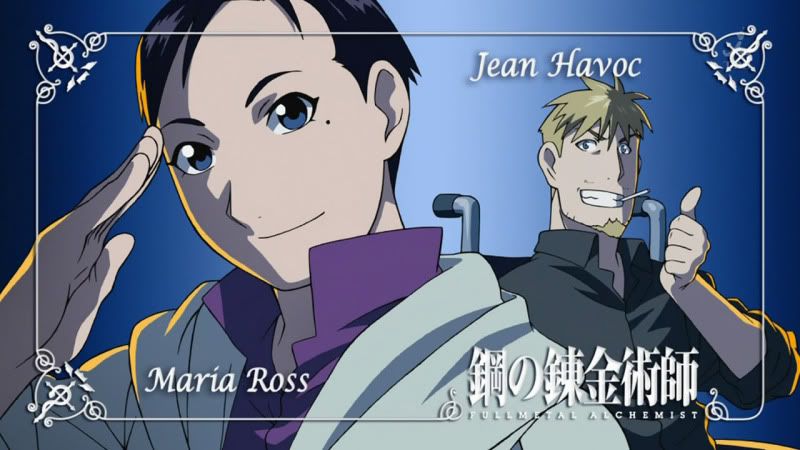 FACT: Maria and Havoc are more badass than the rest of the supporting cast combined.
FUCKING HOHENHEIM blows them out of the water, though.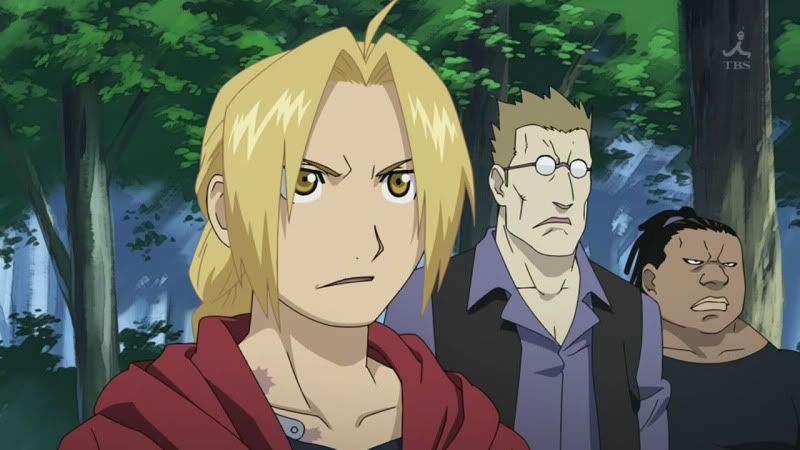 "Have we really just been standing and staring around at Central for the past couple hours?"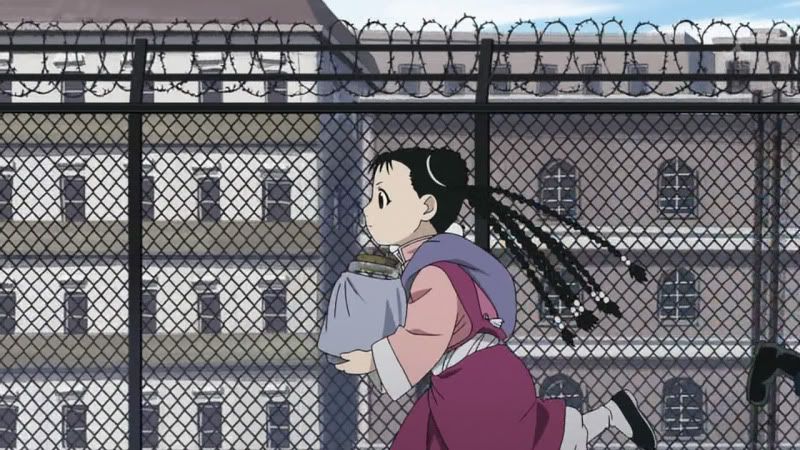 Because bringing an evil henchman back to the evil big bad's lair is an AWESOME idea.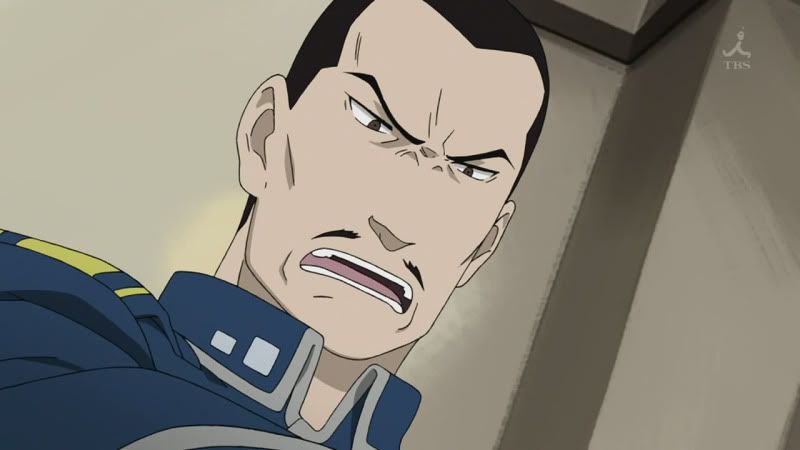 "I never liked you since I found out you killed Raven. He and I used to make bad puns together! He was the punniest man I ever knew!"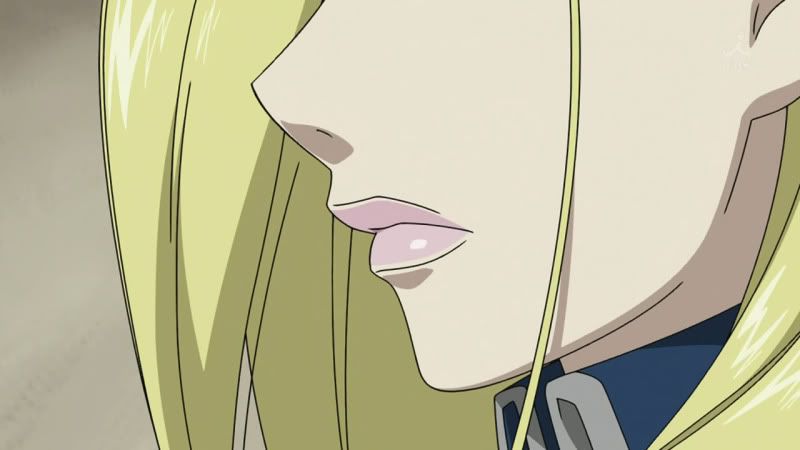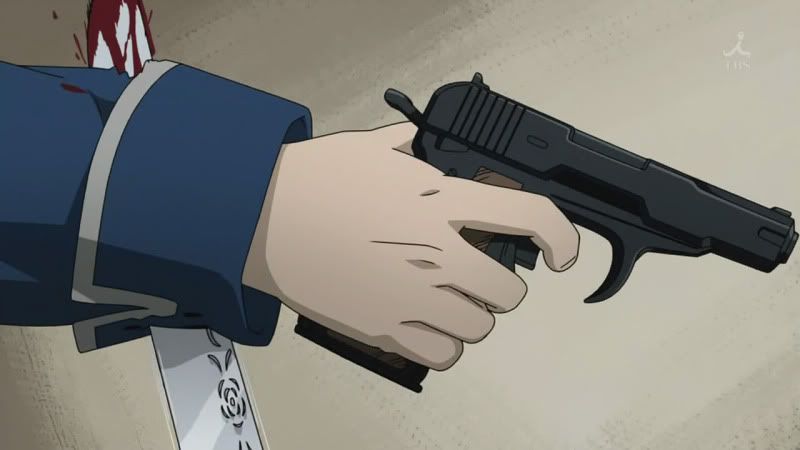 "Swift death to bad puns."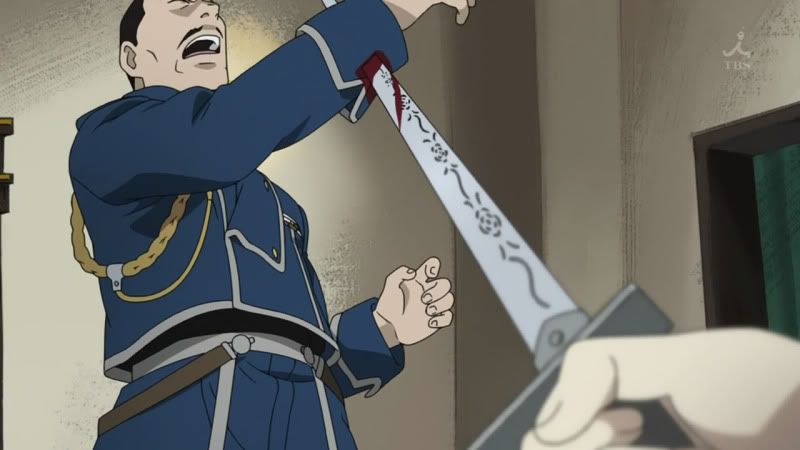 "My arm! But I use that for arming myself!"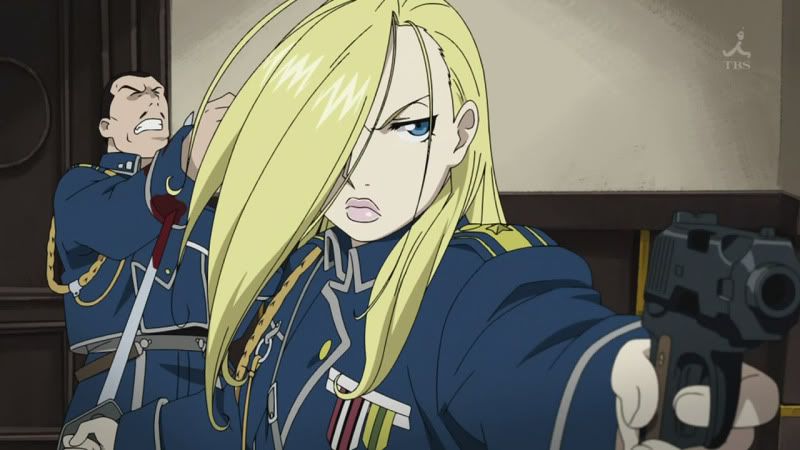 "You'll never get away with this!"
"I'm fucking Olivia Armstrong."
5 PM TIMESLOT!
(Seriously, how the fuck do they manage to get away with
this
?)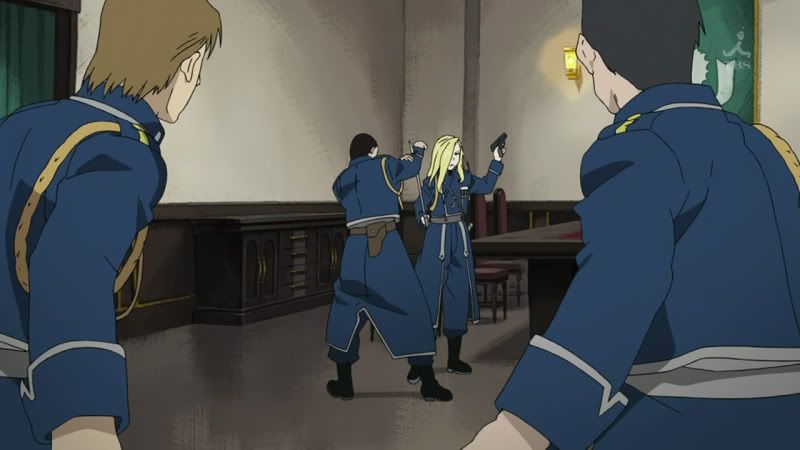 "Is there something on in here?"
"Nope. Nothing to see here."
"Well, okay then."
(Also, she shot him THERE...how did he manage to end up all the way by the door?)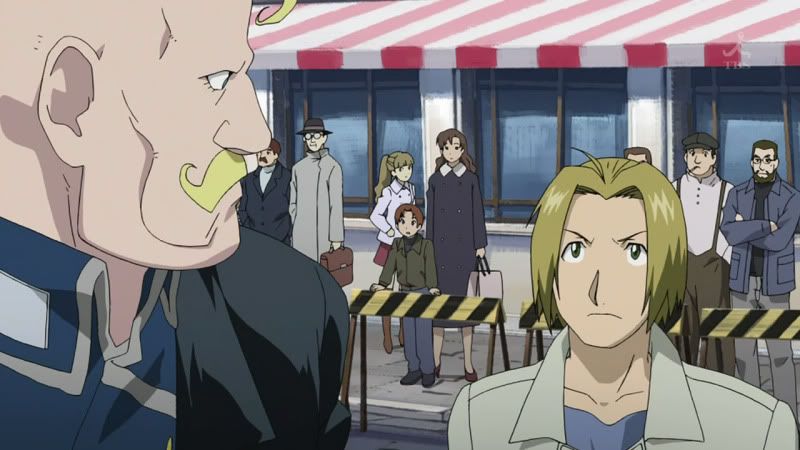 "Denny? Where have you been all this time?"
"TV Tropes."
"You know, you really do look like an Ed with short hair and green eyes. You even have the antenna--"
"I do not!"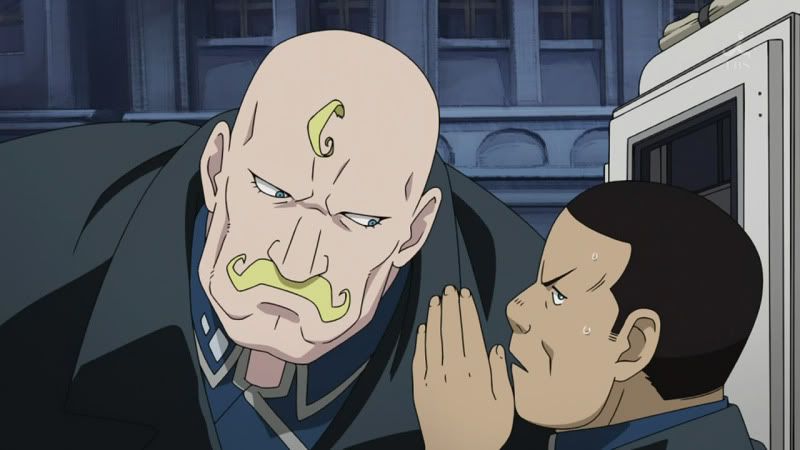 "Major! Your sister killed someone!"
"Oh, don't worry about it. It's thursday."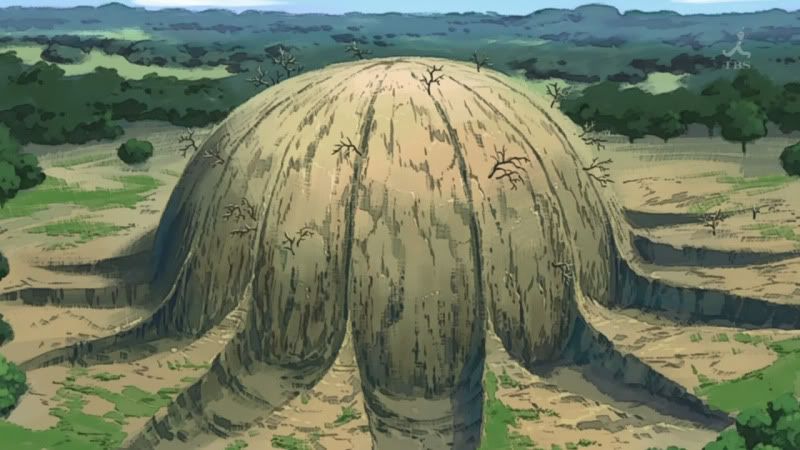 That's got to be horrible for the land value.
"Selim, can all homunculi do that red-eye thing?"
"Pretty much."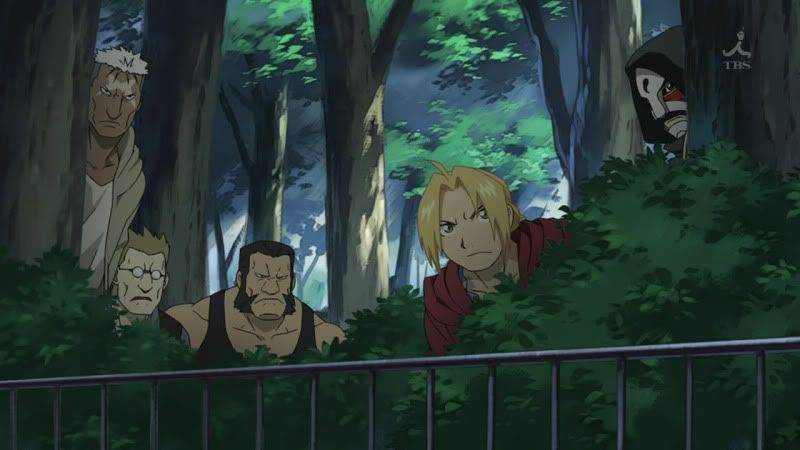 "Okay, we've got to distract them somehow. Who's the least suspicious looking one of us?"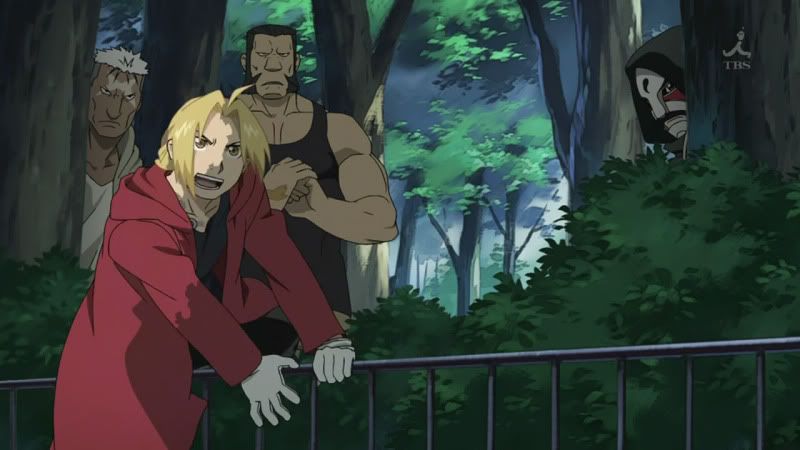 "Fine! I'll go over there and distract them with my manly sexiness!"
"Um...kid..."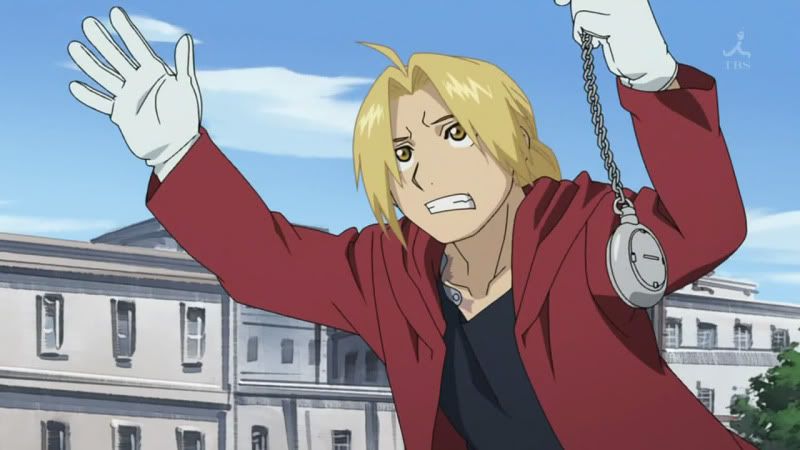 What happened to the funny manga picture?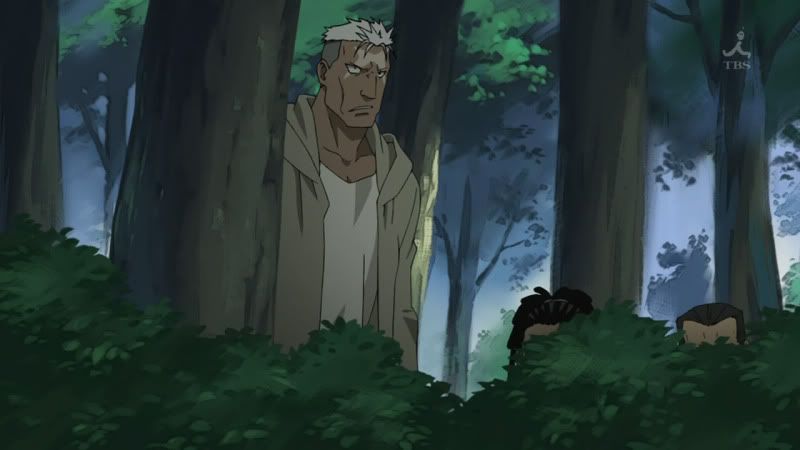 "Crap, its not working! Um...Hey everybody! Over there is Scar! Shoot him!"
"What."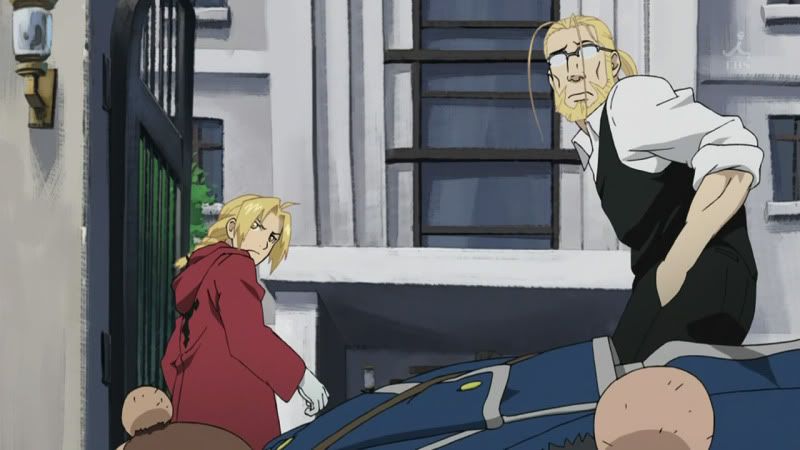 "You know, Son, I'm starting to think you take after Pinako."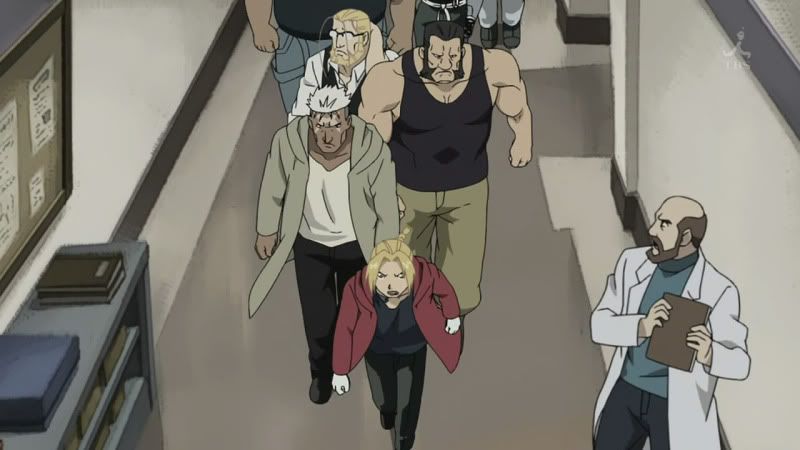 "Nothing to see here, move along."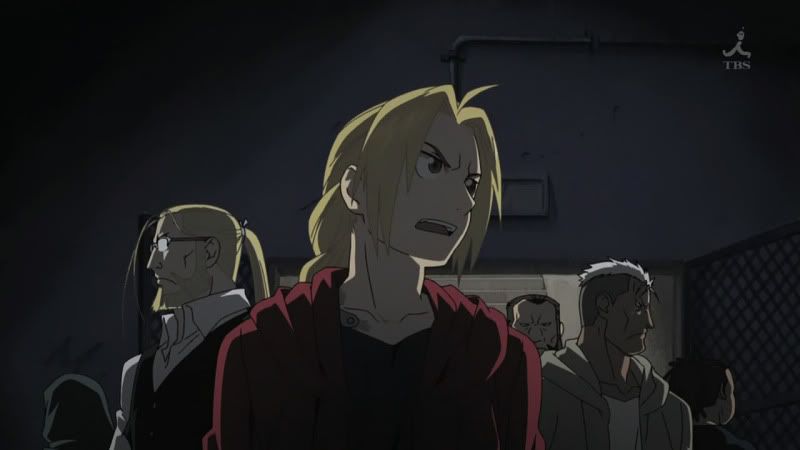 "Which way can we go?"
"Well, we can always double back if we miss some of the treasure chests."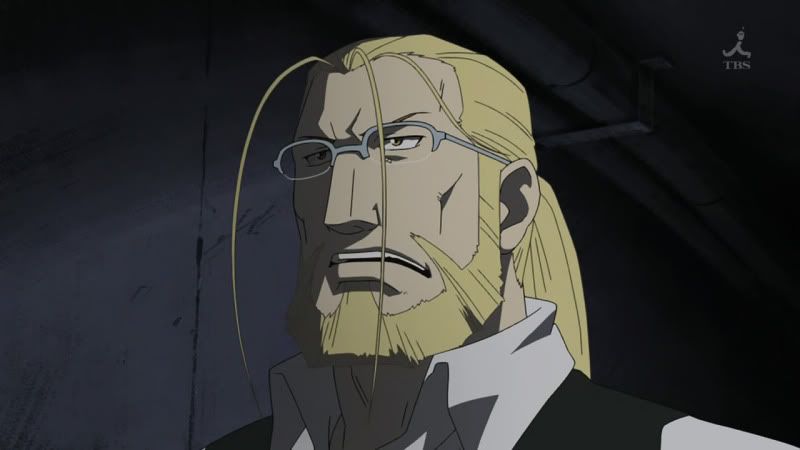 "Ed, you go with Scar."
"Hey, why do you get to decide how we split up?"
"Because I'm FUCKING HOHENHEIM."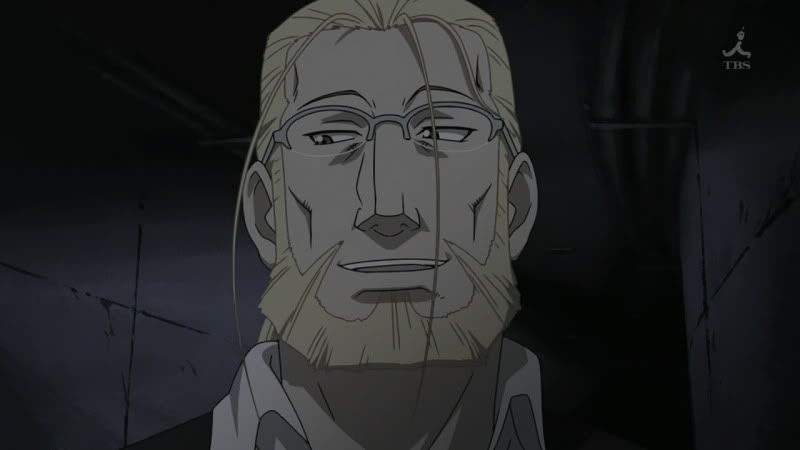 "Hey, Baby, how you doin'?"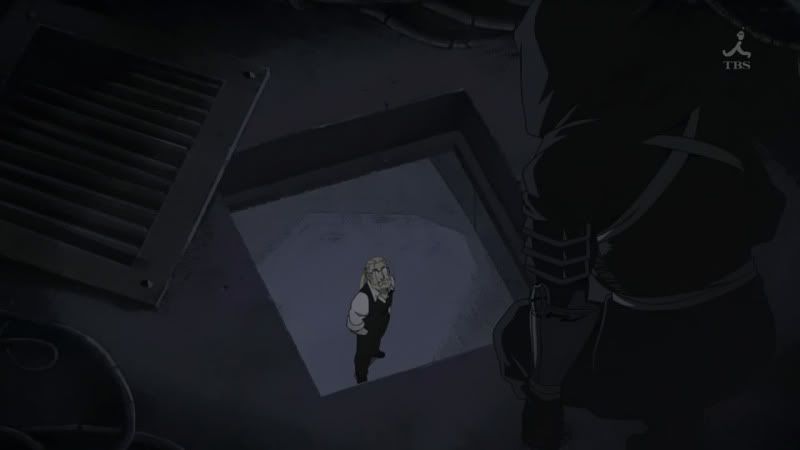 "BECAUSE RELEASING BLOODTHIRSTY, MINDLESS ZOMBIES IS A GREAT IDEA!"
I don't want to go to work tomorrow. :(