Hope everyone had a good Christmas/respective winter holiday and had a happy new year. As usual, we watched about 2 minutes of live coverage of the ball dropping in NY and then went back to our lives. Though this year we didn't even get sparkling cider. (God I can't wait until October.)
We're not too festive with your New Years in my family.
Anyway, here is your capsummary: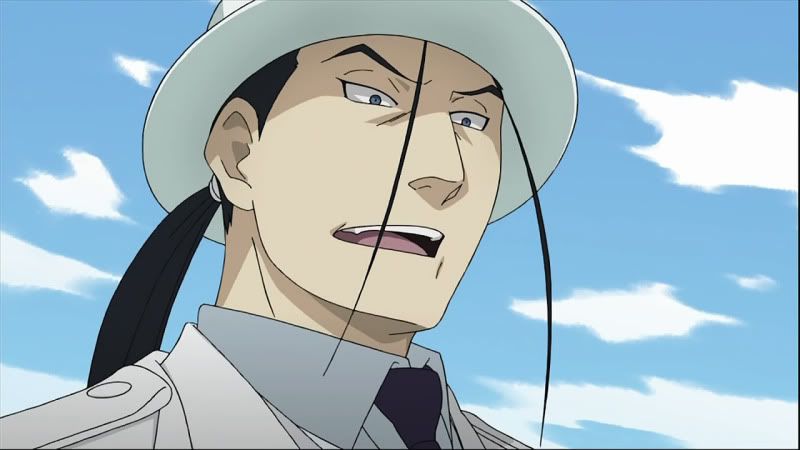 "My hat needed more screentime."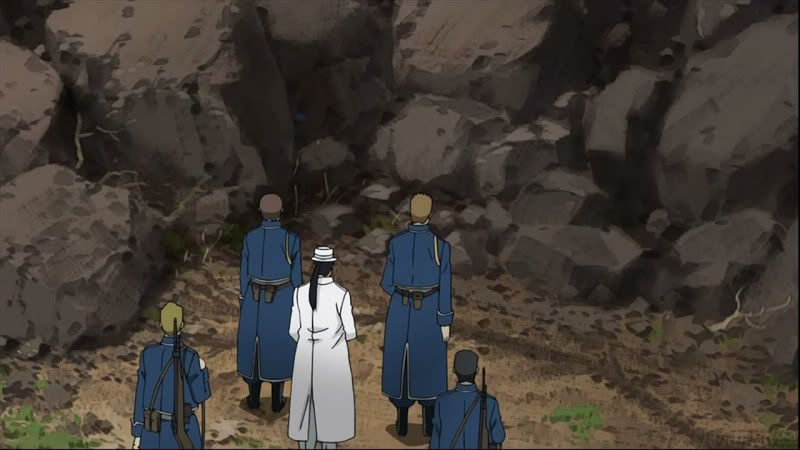 "Darn it! Why did we leave the Sorcerer's Ring at home?"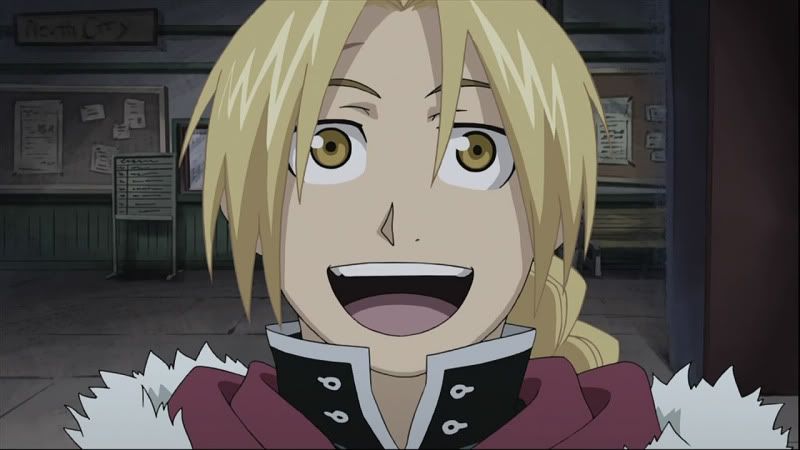 "I'm SUPER! thanks for asking!"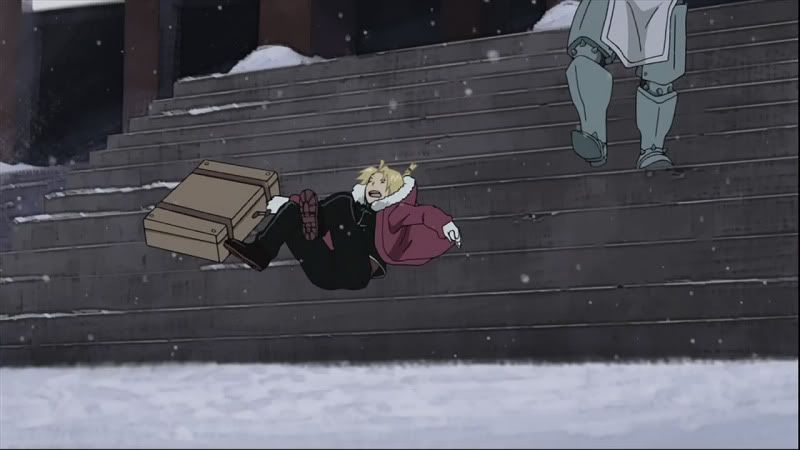 Looks like Ed's penchant for falling down on slick surfaces (as seen in ep 5) hasn't corrected itself.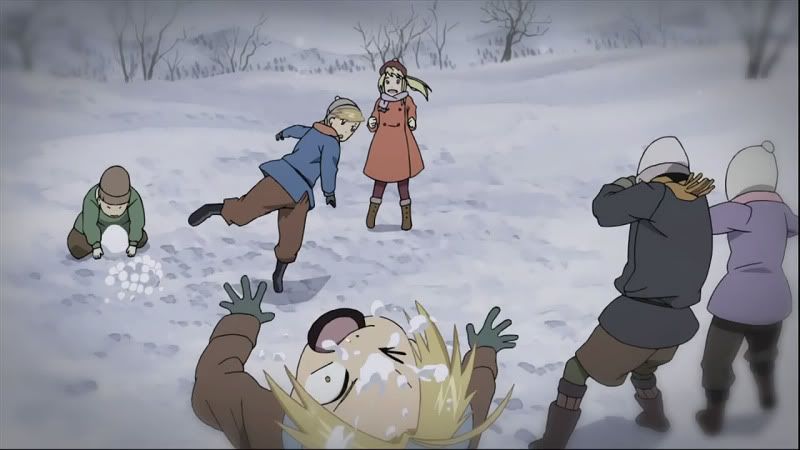 BAP!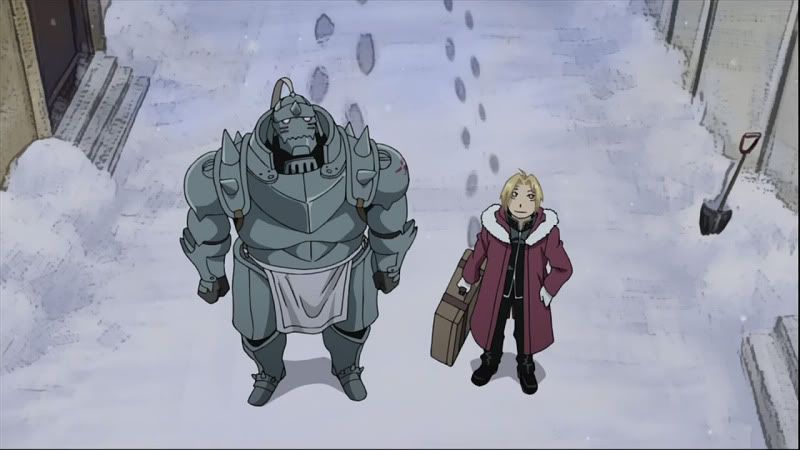 "Why are we spending so much time looking at snow?"
"Well, not all of our viewers live on the East Coast, you know."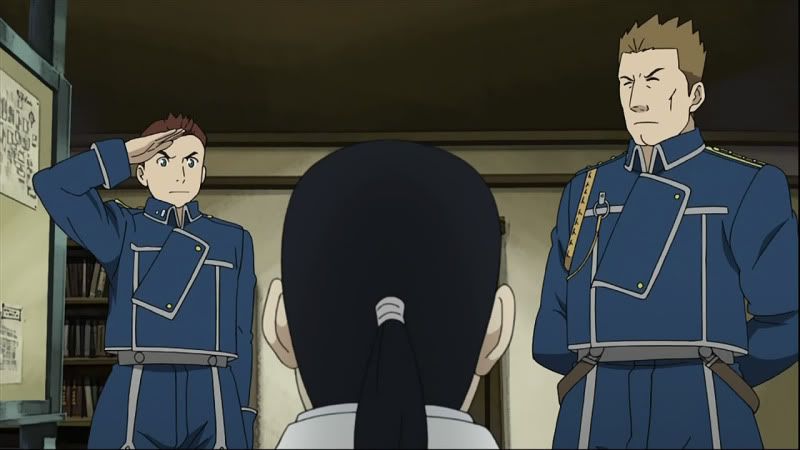 "Private Apollo Justice reporting in, SIR!"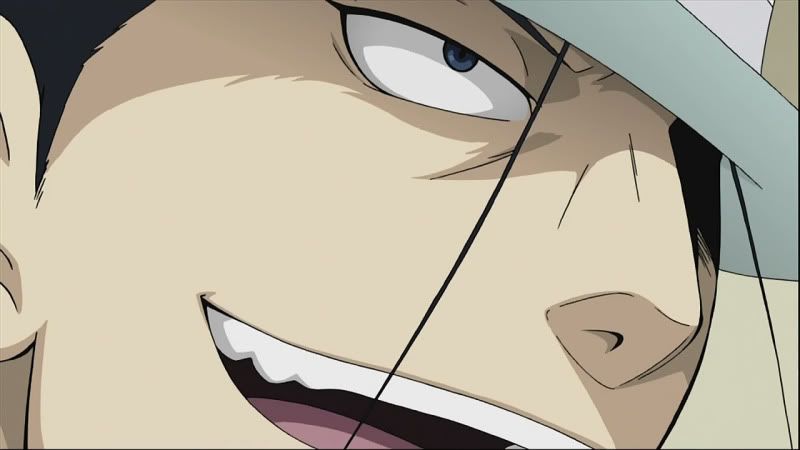 "Well, Stone, its time to go killing! Isn't that just great?"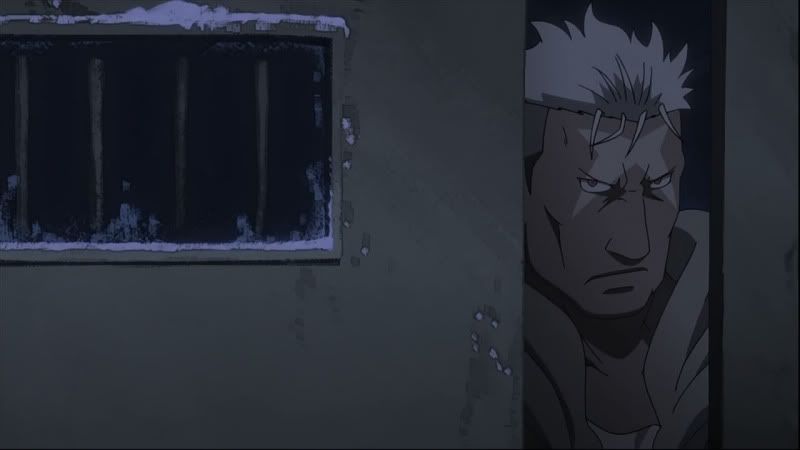 Scar senses...tingling!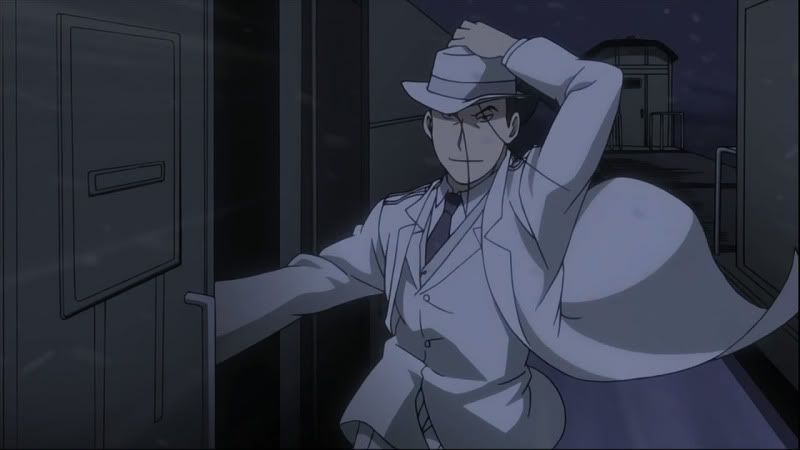 "So, I'm hanging onto the outside of a moving train, going to jump onto another train moving at high speed on slippery tracks. This plan is FLAWLESS."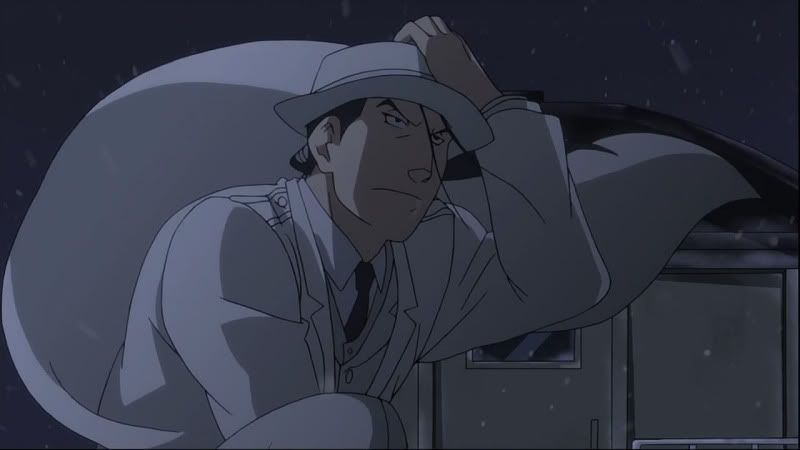 "I'm totally the Batman."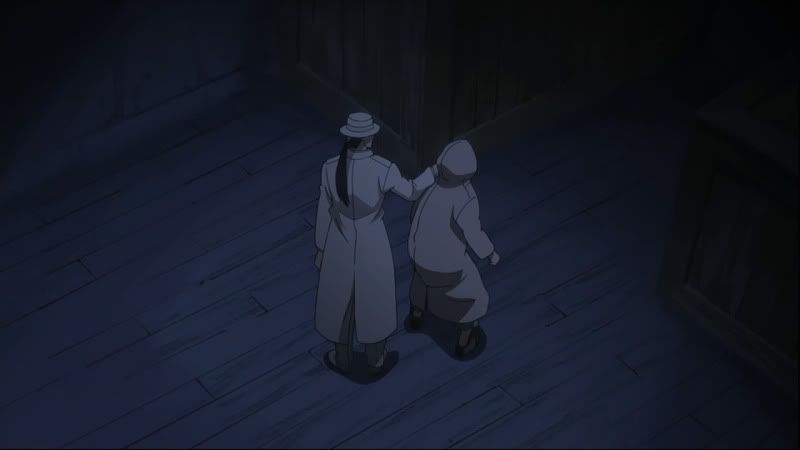 "Got your ear!"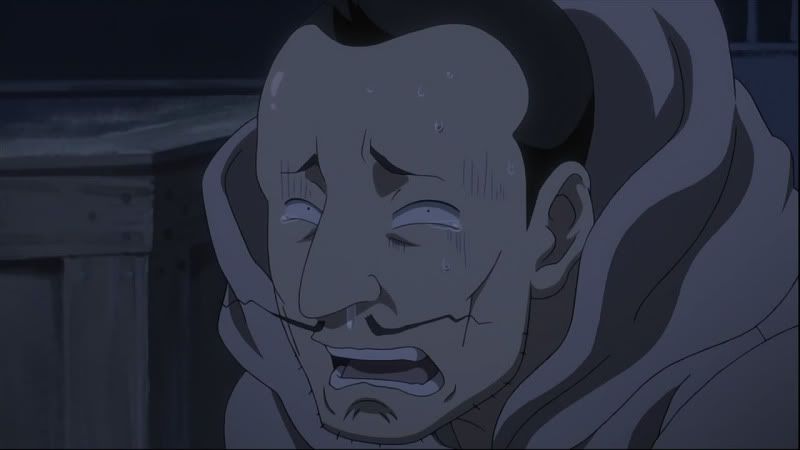 Yes, it's Yoki. Because we TOTALLY DIDN'T GUESS. Boy, are we ever so shocked.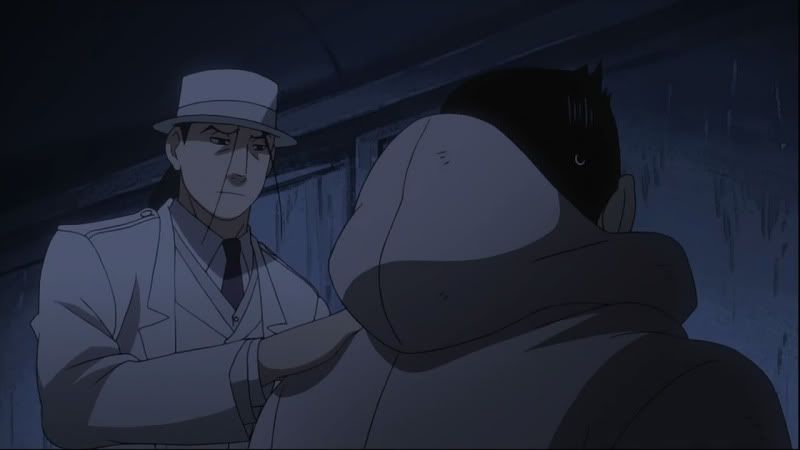 "...Dude."
Scar would like to remind everyone that
HE
is the Batman.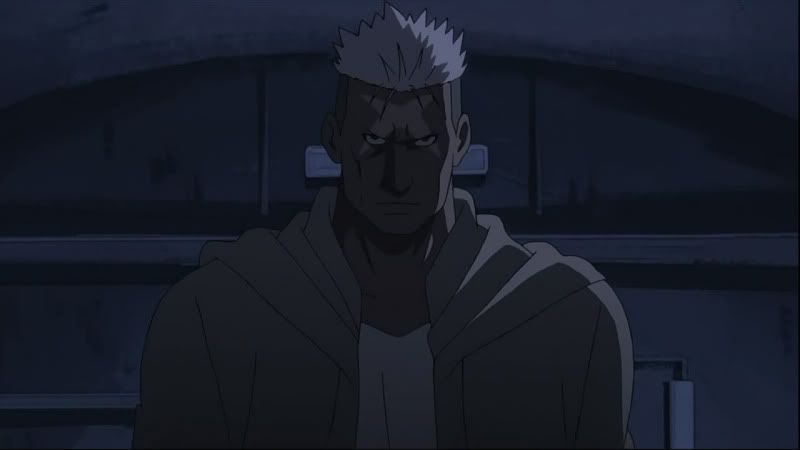 You also won't like him when he's angry.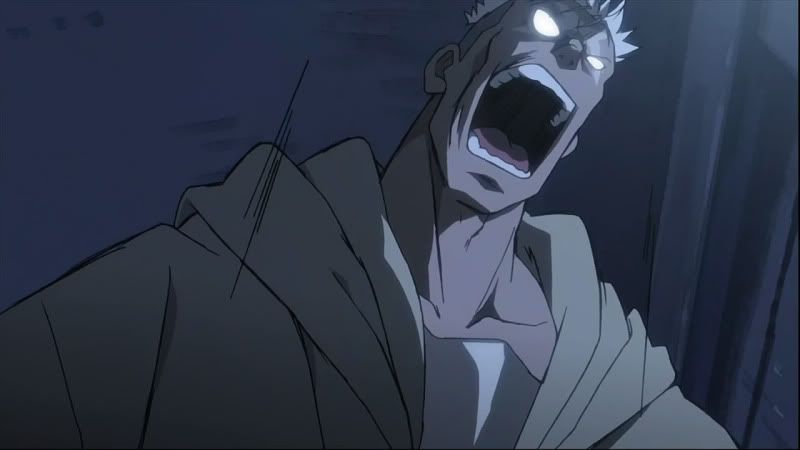 Told ya.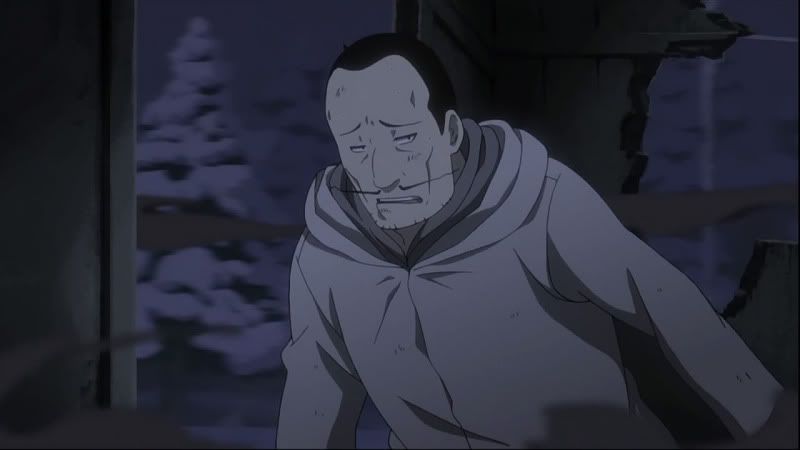 "Forget this, I'm ditching you freaks."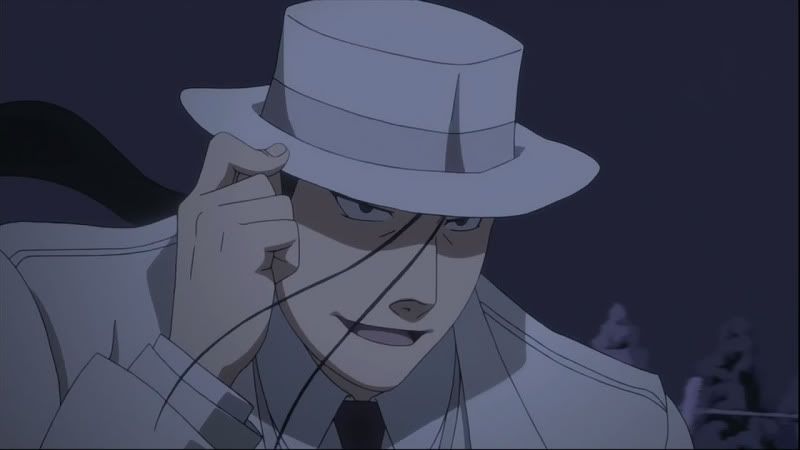 "Stone says it wants to kill you now."
FIST OF FURY!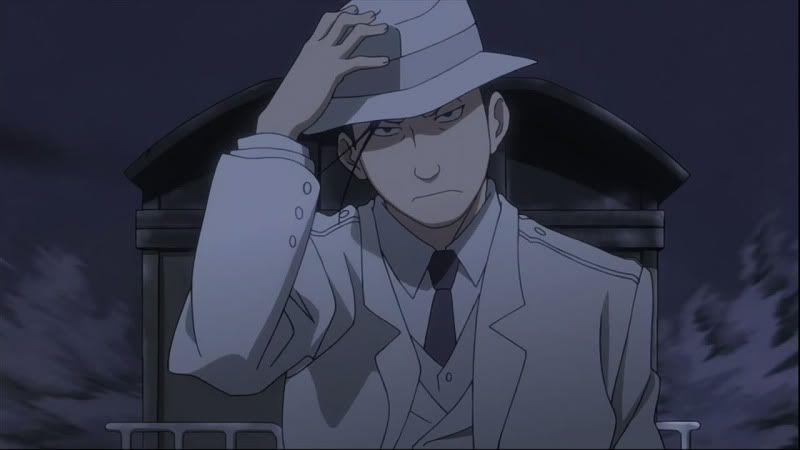 "Why don't you just take your hand off that hat and fight already?"
"Because, I can't loose my hat!"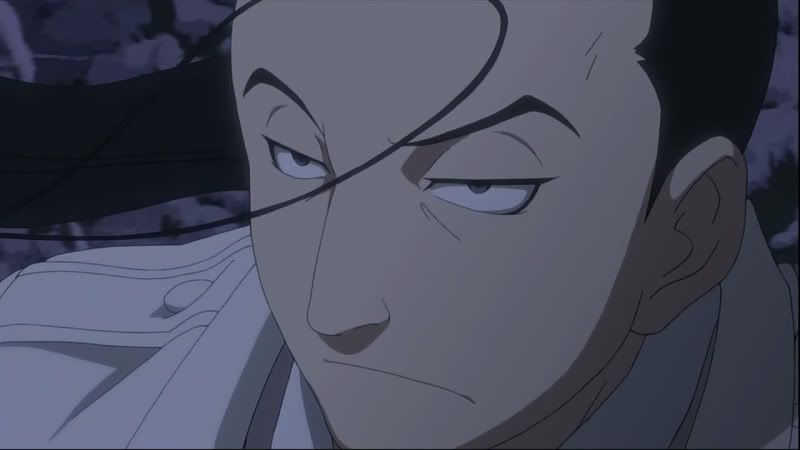 "It hides my receding hairline."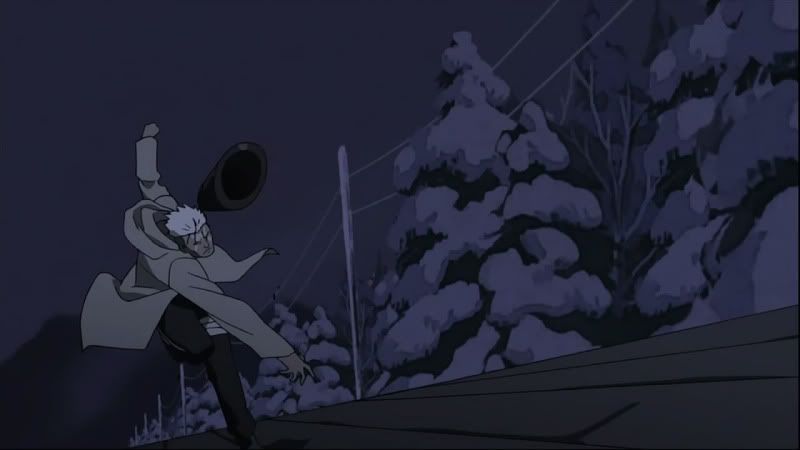 Scar used Throw!
(Knew he was a Ninja class.)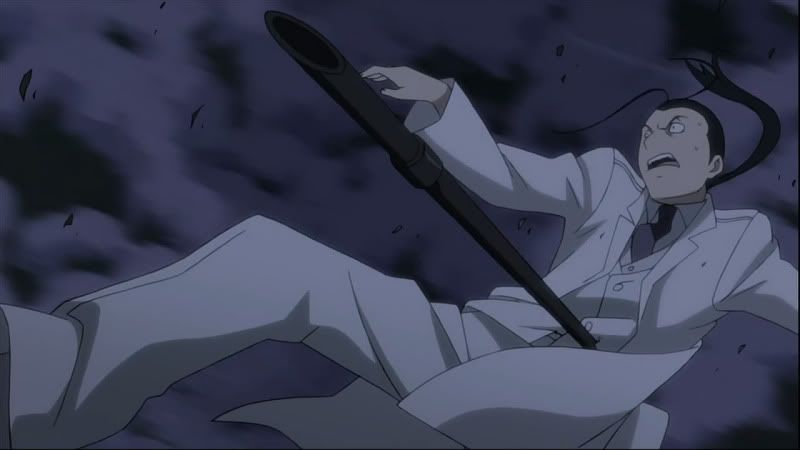 Critical Hit!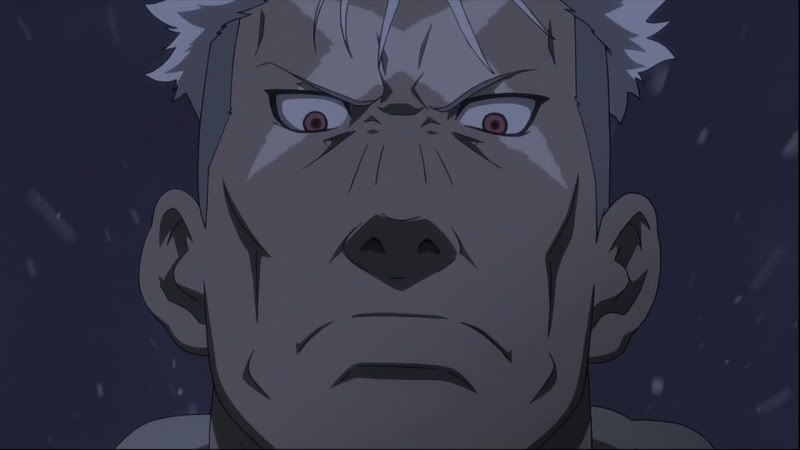 "Who's the Batman now, bitch?"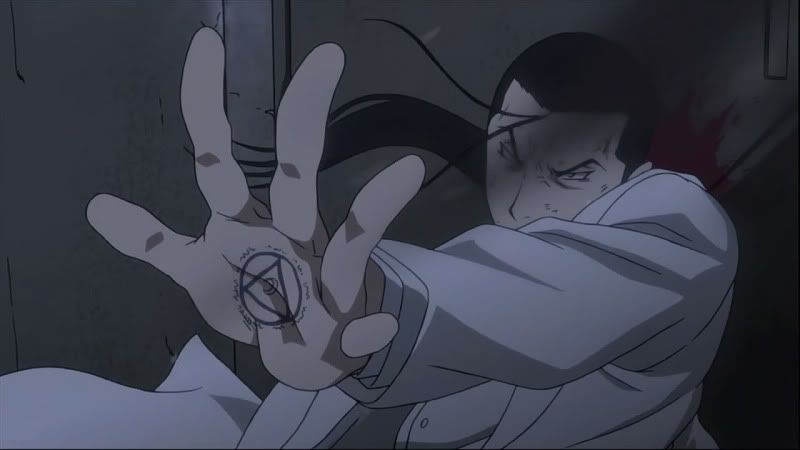 "Talk to the hand!"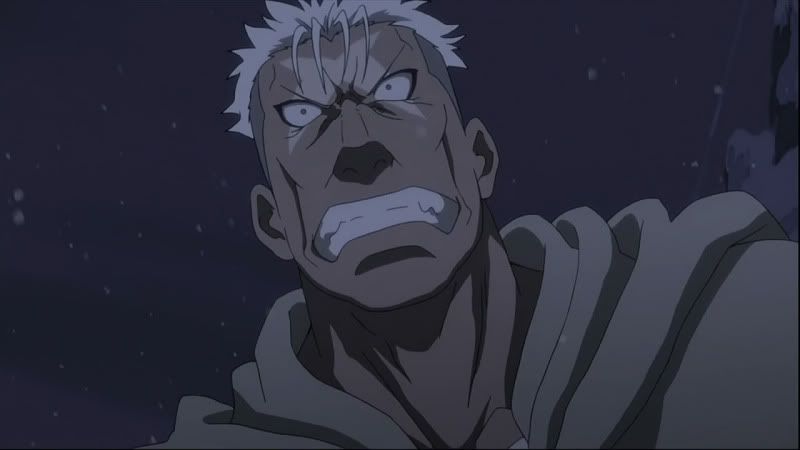 Don't'cha hate it when those enemies use escape and their goes all your precious experience points?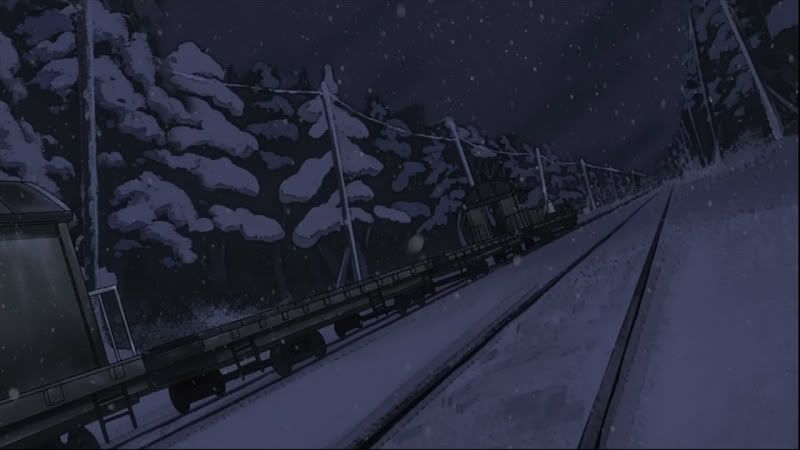 "CABEREEEEEET!"
...Well that's what it sounds like he's saying.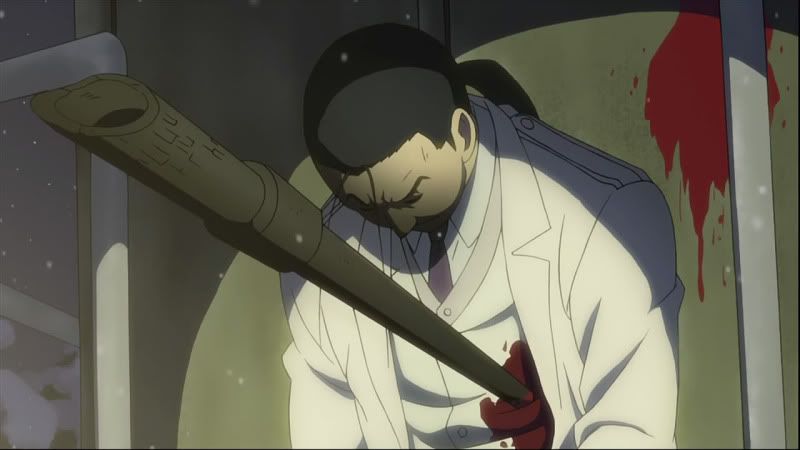 Apparently giant bars in one's abdomen is not even close to lethal in the FMA-verse.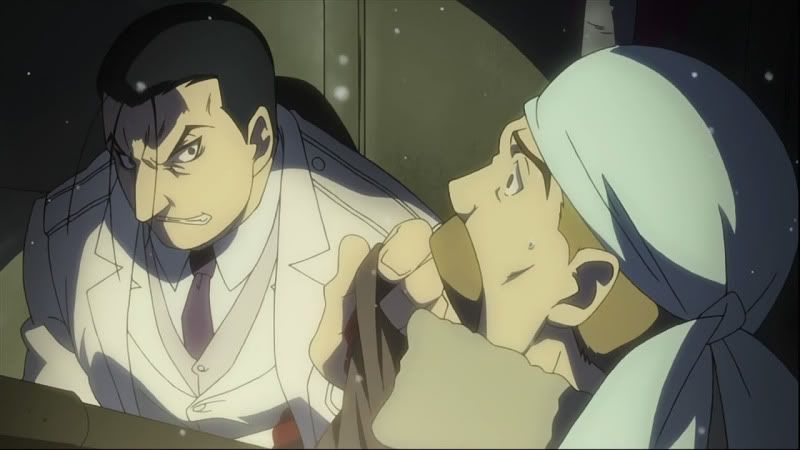 "Start the train again! Don't make me go Joker on you!"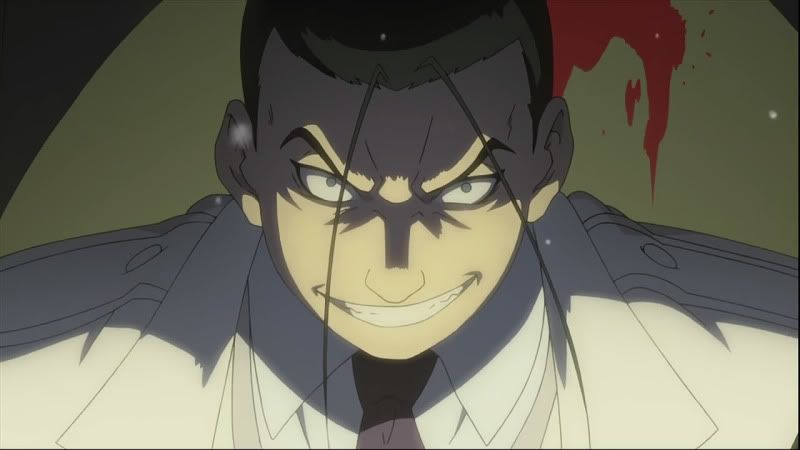 Forget Joker--I'm getting Giovanni flashbacks here instead. Wonder where he keeps his Mewtwo.
(No, that's not another euphemism.)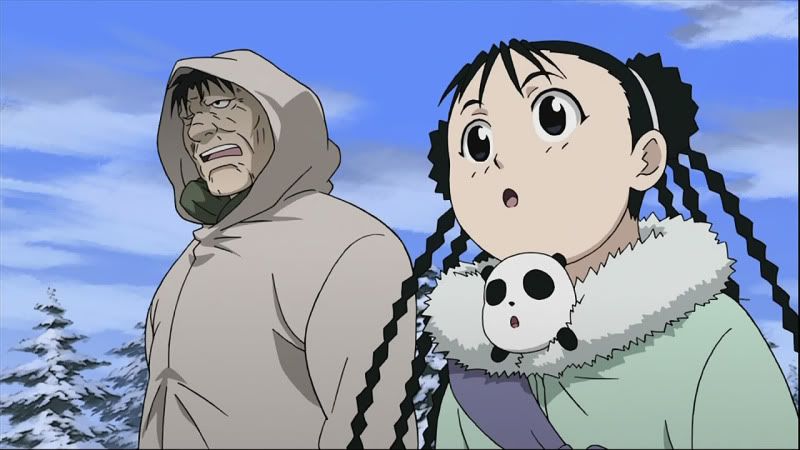 "In case you couldn't tell by all the snow, we're in Briggs now."
Just when we had all agreed that it was "Zolf"...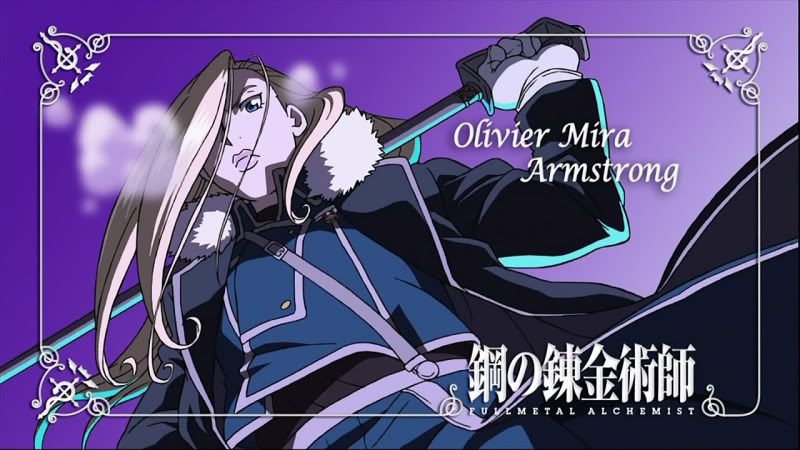 Screw canon spelling, though, I think "Olivia" just sounds better.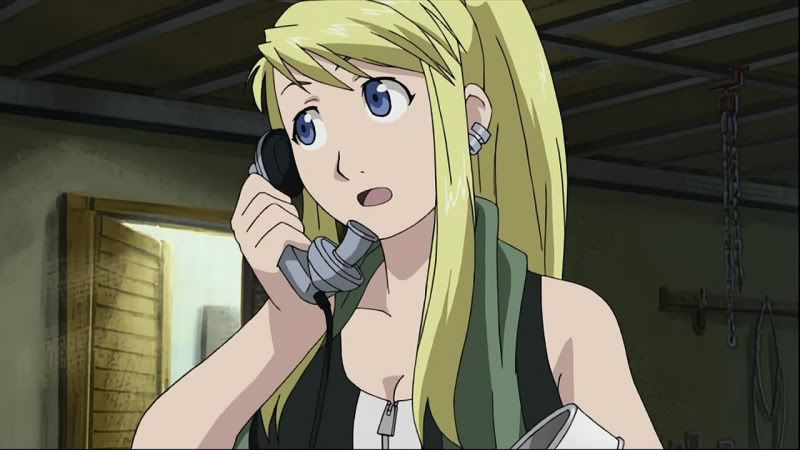 Winry? We haven't seen you for about ten episodes!
And Garfiel proves that he is not mute.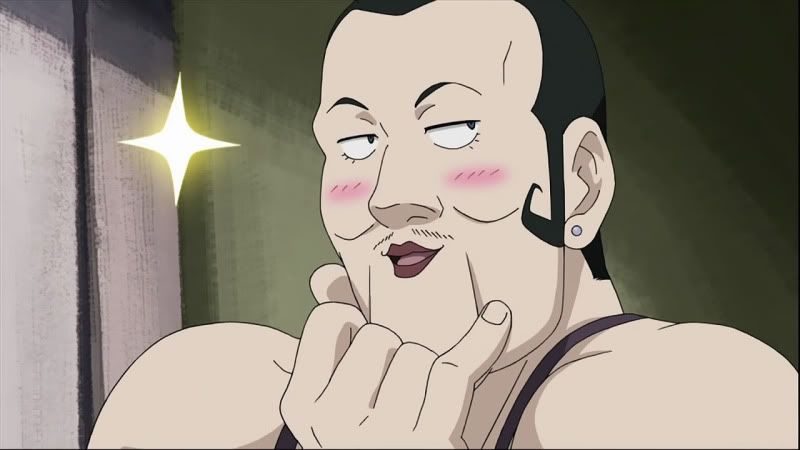 "Mr. Garfiel, are you related to the Armstrongs?"
"Why do you ask?"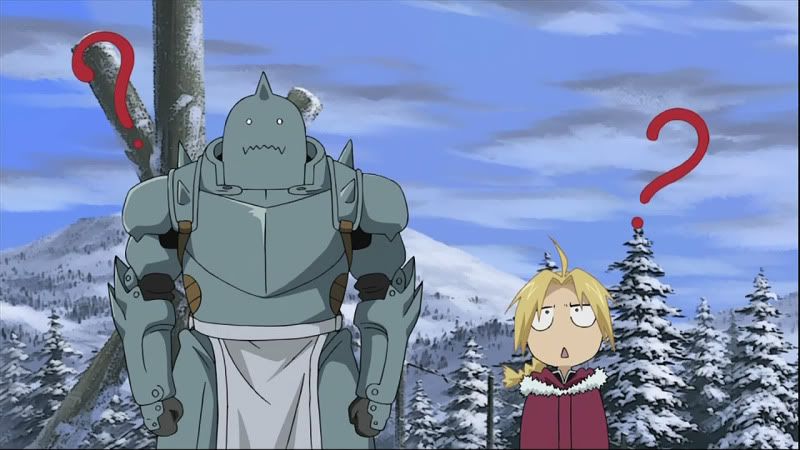 "Have fun you two! Don't die!"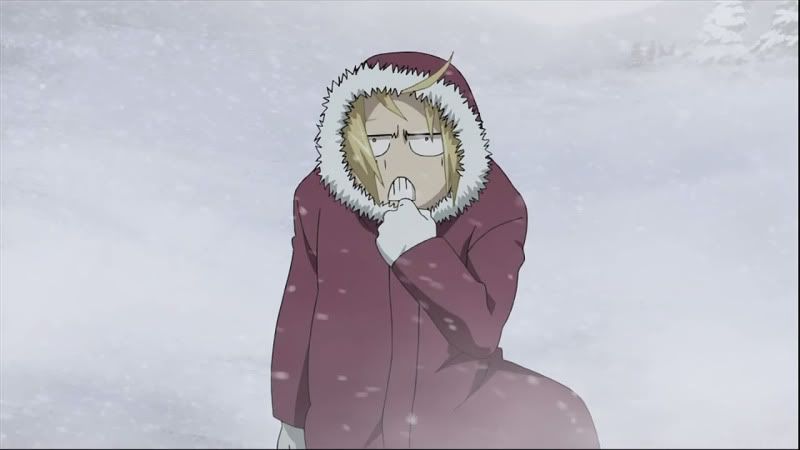 The FullMetal Alchemist is NOT AMUSED.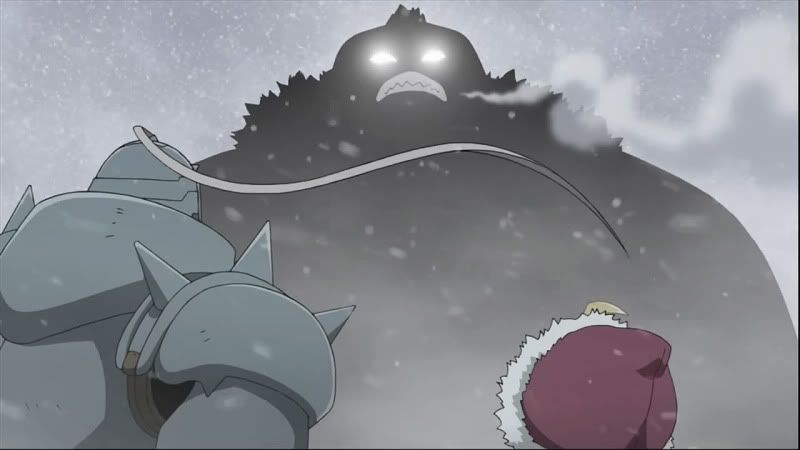 Don'tcha just hate random encounters?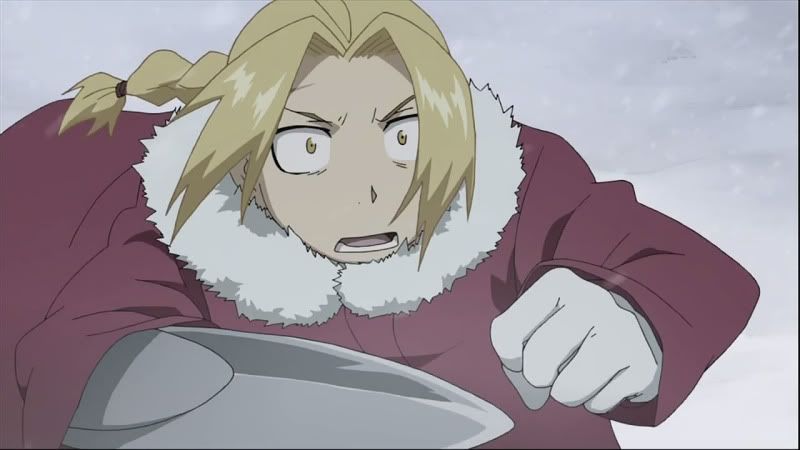 Oh dear.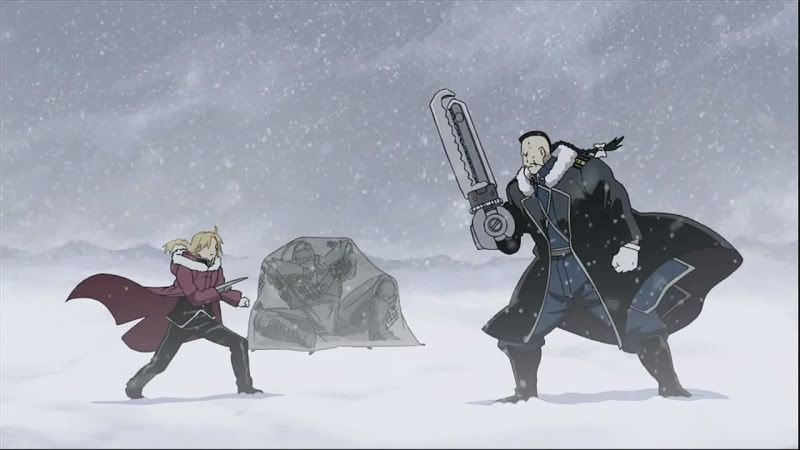 "Help me, Nii-san!"
"Oh come on, Al, you're a friggin ALCHEMIST. Just transmute a hole in that damn thing."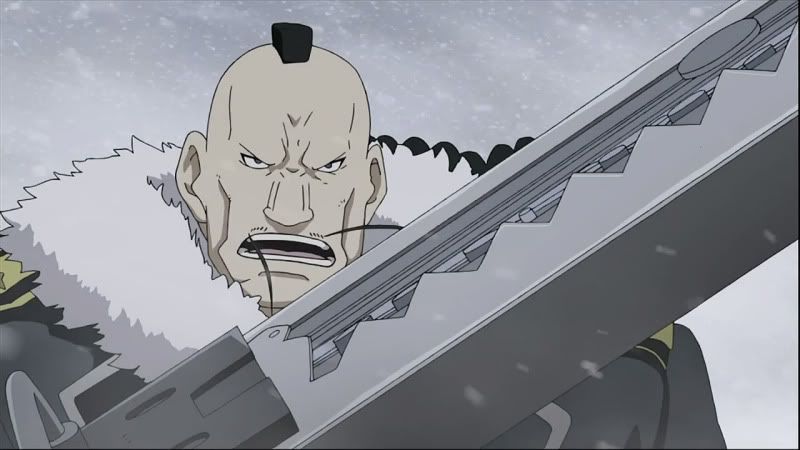 "I have a chainsaw. Your argument is invalid."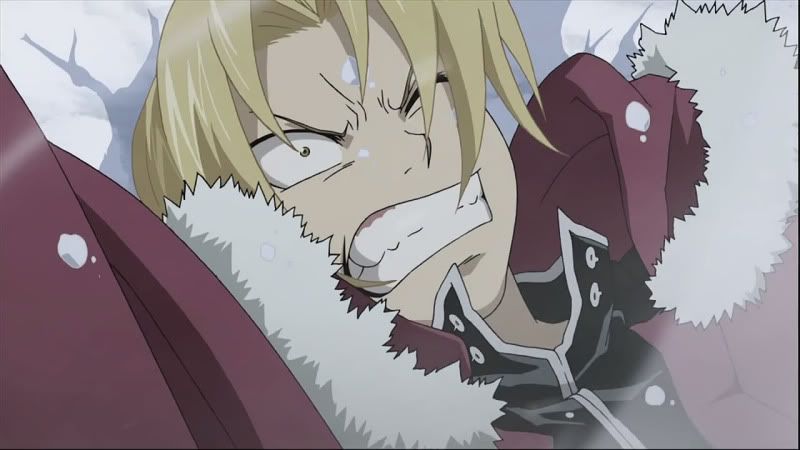 Alright, enough fooling around. Time to break out the BIG GUNS.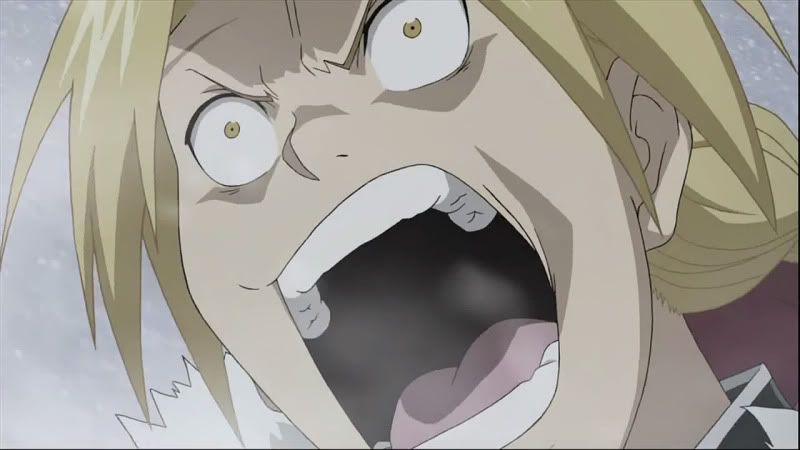 "GIGA DRILLLLLLL----!!!!!!"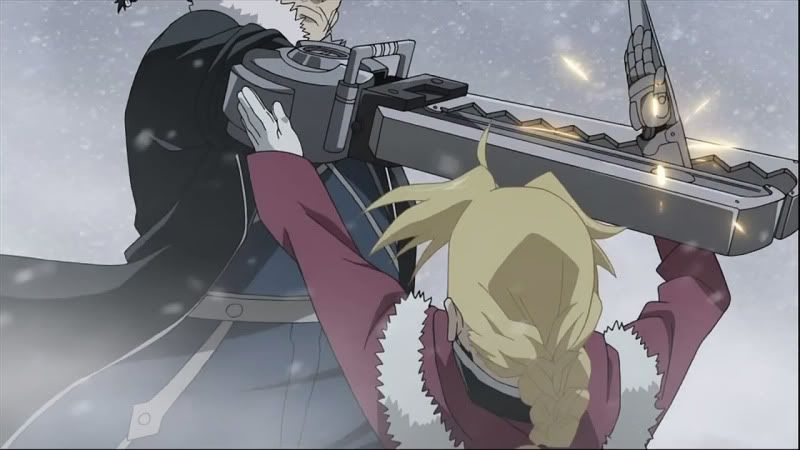 Failure.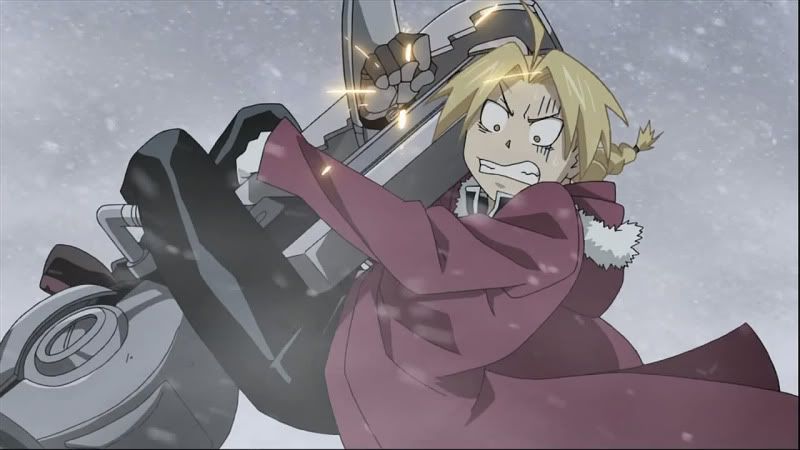 "Why does Arakawa hate meeeeee?"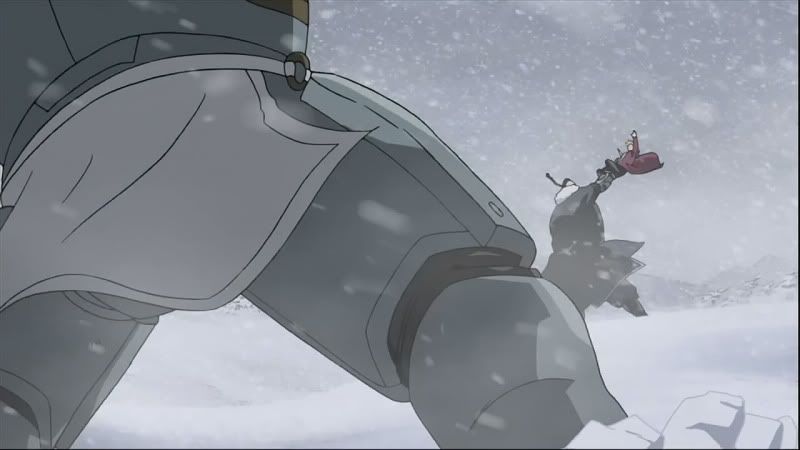 "Nii-san!"
"FINALLY!"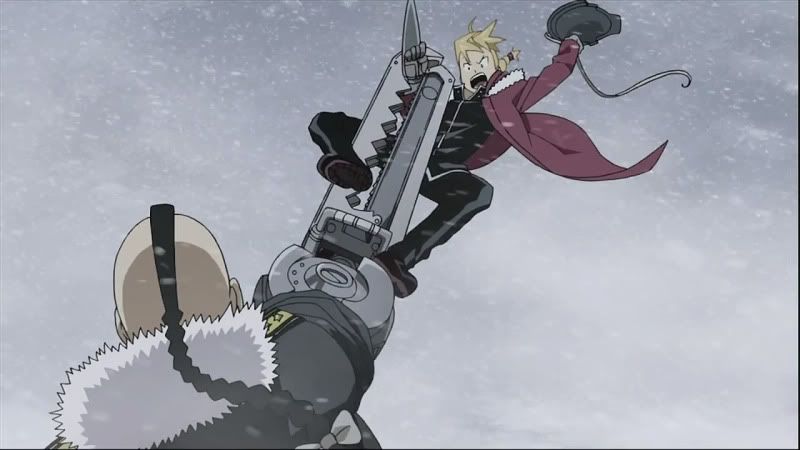 WHEN IT DOUBT, throw Al's head at it.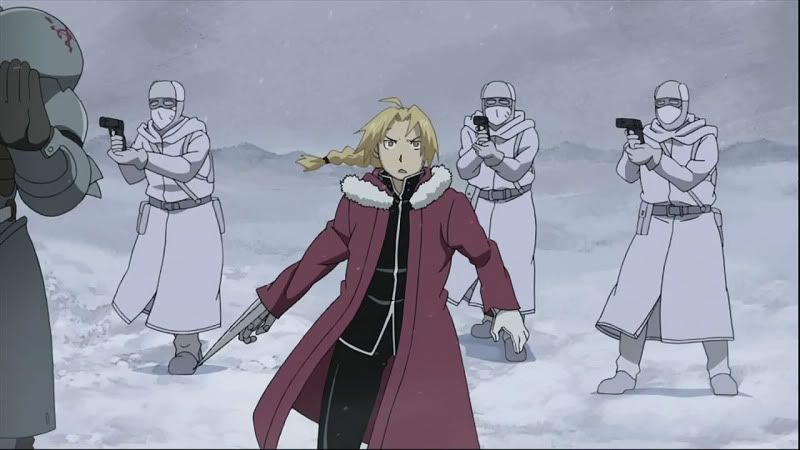 "You forgot to spray some Repel, Nii-san!"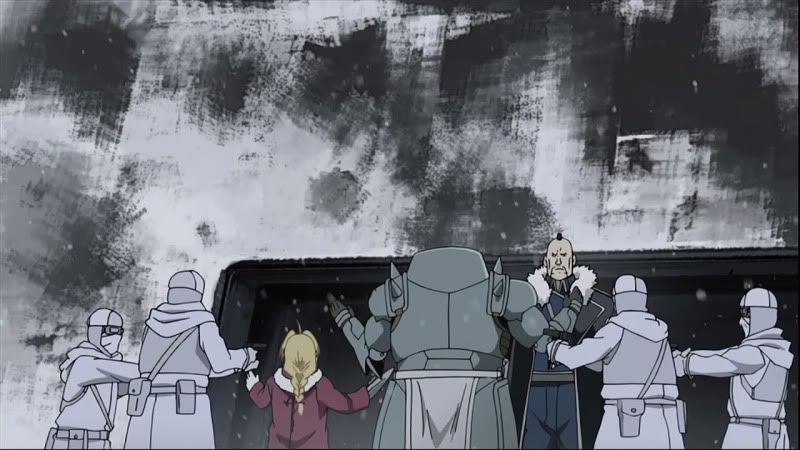 May I ask HOW did you not notice the GIANT WALL fifty feet away from you?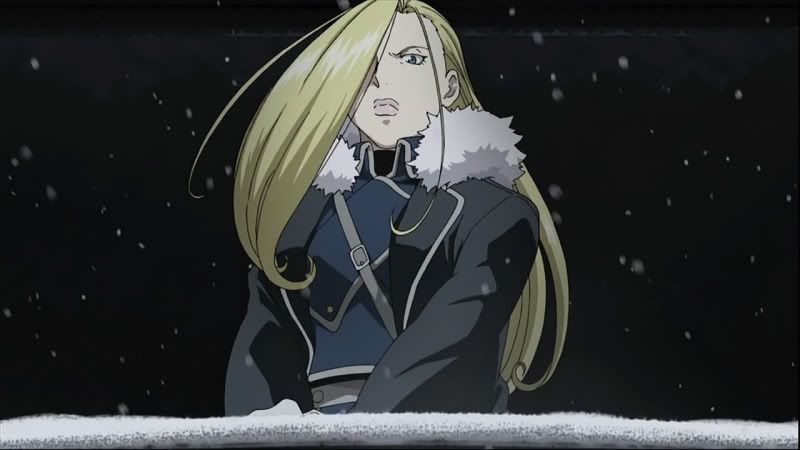 *Cue fandom-gasm*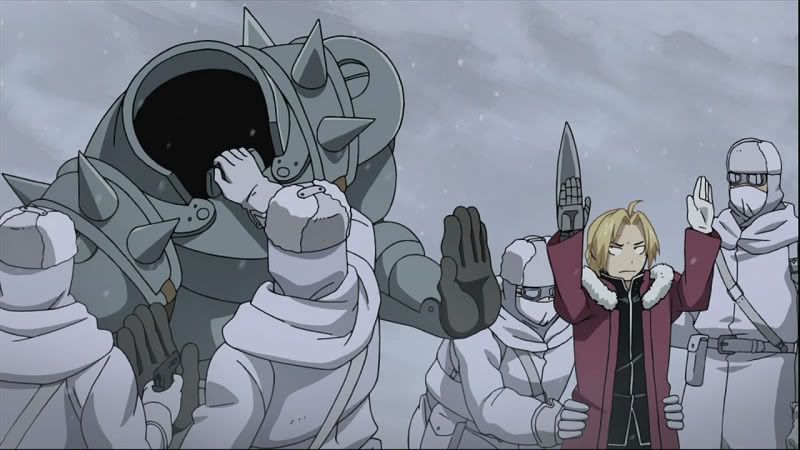 "OH MY GOSH! This thing is empty inside!"
"WE KNOW. And get your hand off my butt."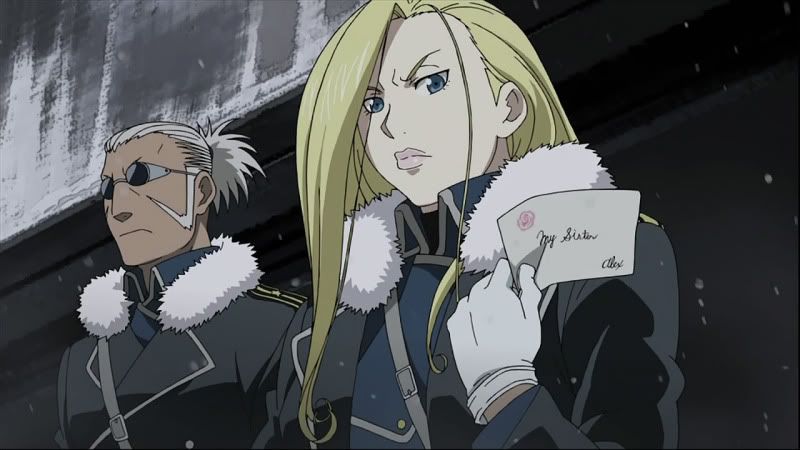 "Yep, that's Alex. I'd recognize that lilac perfume anywhere."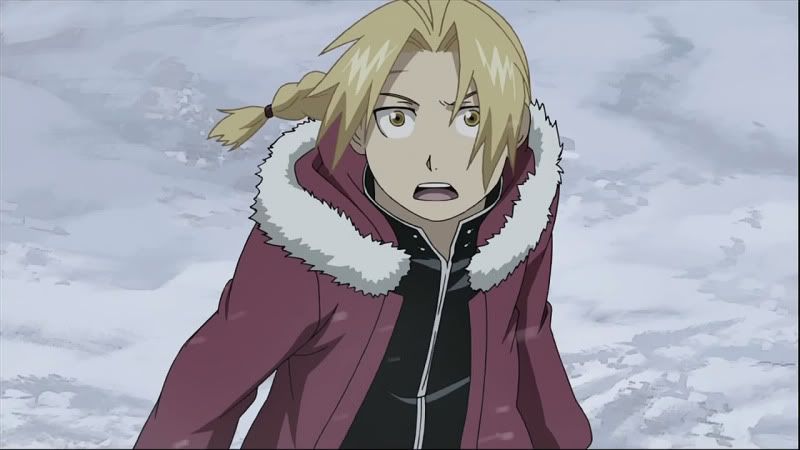 "Get inside before I rip that antenna from your head!"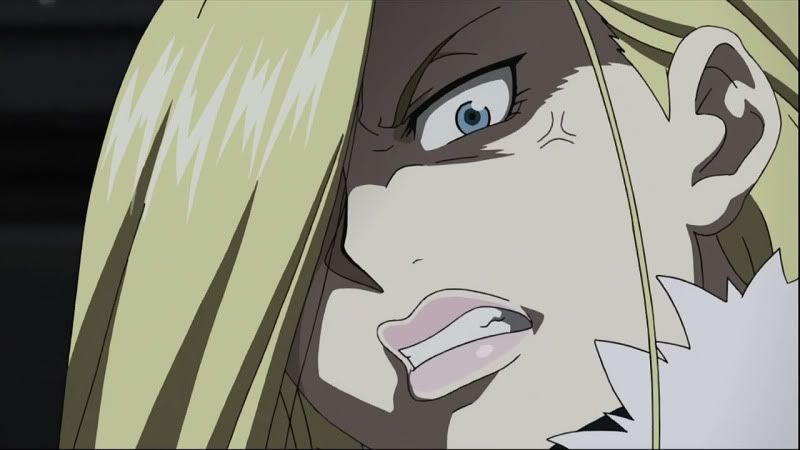 "Welcome to Briggs, Bitch."
Man, I wish I could stay up to watch the episodes live again. I can imagine how the reveal of Olivia went over. XD
Current Mood:

working